ASUS blocks all ads after its alliance with AdBlock Plus
AdBlock Plus (ABP) is the most used service available in Internet browsers and even in Android dedicated to block ads on the web. Powered by Wladimir Palant in 2006, AdBlock Plus began as an extension for browsers that "replaced" ads that could be found on most web pages for blanks places.
After becoming the most downloaded extension in Chrome and Firefox, AdBlock Plus also arrived on Android in 2012 but was removed from the Play Store. Now only we can download on Android through a Xposed module and root permissions. Consequently, ASUS and ADB have reached an agreement that will allow the integration of AdBlock Plus in its own browser for Android, without any need of root permissions or derivatives.
The ASUS alliance and AdBlock Plus comes after the news of the launch of iOS 9 which integrates the option of installing "ad blockers" if you want, but ASUS goes further and soon all users can browse add-free. Powered by AdBlock Plus, ASUS will default to block ads in all its phones and tablets stock in the browser, which currently only has 15 million users. Still, surely after this news more than a customer will change to ASUS browser.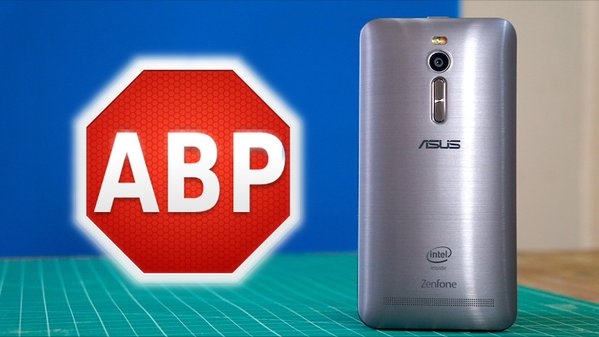 In the words of co-founder of AdBlock Plus: "We're extremely happy to team up with Asus, the first major hardware manufacturer to integrate ad blocking into their mobile devices. This is another call for innovation in the ad industry—a call getting louder by the day". Although not yet announced the release date of this update, it is rumored to come in the first quarter of 2016 because it is a large scale "ghost" update. Remember, AdBlock and AdBlock Plus are two different companies, of which AdBlock has up its own browser.
Despite the apparent black future for the advertising industry online as we know, it has not been shown to be a widespread practice in the West at the moment, but it is very prevalent in countries like China or India, although it could be the germinal seed further expansion globally. UC Browser also comes with ad-blocking system installed by default. The new trend should be of concern to advertisers and industry.
ASUS blocks all ads after its alliance with AdBlock Plus