Apple's iPad Air on sale worldwide
Apple's iPad Air on sale worldwide
Apple's last jewel, iPad Air has been launched today worldwide in the biggest event of these characteristics for an Apple tablet. However, if you are waiting for an iPad Mini with its Retina display you will be disappointed. Apple announced some difficulties in the supply chain, which delay the sale of this smaller device to the end of November.
Digitimes suggests in a recent report that Sharp was the responsible for the supply shortage due to difficulties in the fabrication of the new 7.9'' Retina display panel. However, Apple has not provided any detail, and the company announces only that the iPad Mini will be available later in November.

The available iPad Air is slimmer, lighter and faster than its predecessor. This reduction in the weight and size of the tablet makes a huge difference. The iPad Air weights 452 g and it's 7.5 mm thick.
The tablet has an impressive big 9.7'' Retina screen and it's powered by an A7 processor, with 64-bit architecture. It also includes a 5 MP camera, which can record 1080p HD video. The battery is supposed to provide 10 h of entertainment and the Wi-fi has also been speeded up.
iPad Air runs iOS 7, which displays a more modern and fresh design than the previous versions. There is a considerable amount of apps available, and most of them are free (like iPhoto, iMovie and GarageBand), although some includes in-app purchases.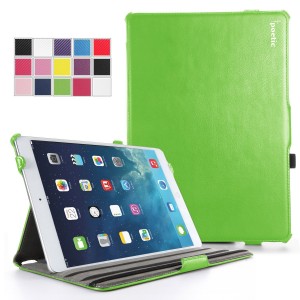 The iPad Air is available in silver and white, space gray and black. It'll be available on November 1 for the starting price of $499 (£399, AU$598) for the 16GB model with Wi-Fi only. For an extra $39 you can buy a Smart Case, which offers full protection. Or a really nice Smart Cover for $79, with magnets aligned for a precise fit.

Sources: DigitalTrends and TechRadar.