Android Nougat deployment begins on Nexus devices
Google has started distributing Android 7.0 Nougat. The new version of the operating system will arrive on Nexus (Nexus 6, Nexus 5X, Nexus 6P, Nexus 9 and Nexus Player), Pixel C tablet and General Mobile 4G (Android One) over the next few weeks. Also the devices enrolled in Android Beta program will receive the final release. The first non-Nexus smartphone with Android 7.0 Nougat will be the new LG V20.
Google confirmed in recent hours the distribution procedure for the Android 7.0 Nougat, the new major release of Google's mobile operating system that will begin to reach Nexus devices. The deployment, that formally began on August 22, will continue to be pursued in the next few weeks until reach all the candidate models to get the update. The first non-Nexus smartphone with Android 7.0 Nougat will be the new LG V20. Obviously the source code will be published in Android Open Source Project (AOSP).
Compared to the past, Google has taken a different approach in the development and release of Android 7.0 Nougat. Developers have been able to test the operating system, installing the beta released in March. Over the months, many improvements and optimizations have been made to provide more performance, more productivity, more customization and more security. In Nougat there are over 250 new features, of which the Mountain View company has provided a brief summary on the official blog.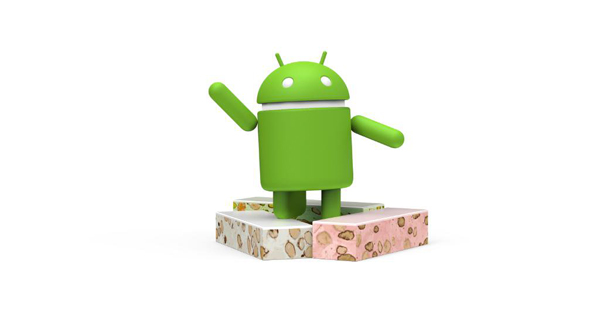 The main novelties of the new major release includes new emoji, quick settings customizable controls, multi-window mode, interactive notifications and quickly switch between applications via Overview button. Not lacking in Doze further optimizations that improve battery life, support for Vulkan bookstores -that benefit videogames- and Daydream, the Google platform for Virtual Reality.
Direct Boot also improves aspects of security with file-based encryption -allowing you to quickly and securely boot the device- and changes the updates download system that allows installing them in the background. Google has also improved the Doze power saving mode, introduced in Marshmallow. When the device is not used for a long time, Android 7.0 activates a deeper sleep state, by turning off WiFi, GPS, mobile access and synchronization. Data Saver mode instead blocks the data access to the app in the background. Nougat supports Vulkan API, and offers maximum immersive experience with games and virtual reality.
Android Nougat deployment begins on Nexus devices