Android M, all the keys of the new operating system from Google
It is finally official. Google announced the expected Android M at Google I/O 2015, following the naming scheme launched last year with Android L, which later became marketed as Android 5.0 Lollipop.
With Lollipop, Google laid the foundation to transform Android graphically and functionally, but like almost everything new, since hit the market continues to have failures and implementation problems. For that, even though Android M is not a revolution, it is a system whose arrival is celebrated even more than Lollipop, because it closes a circle on Android, as at the time Jelly Bean did with Project Butter. These are the news.
More consistent permission control
First we have applications permissions, which Google has paid more attention to them. Among other things it has reduced the number of permissions to eight, but also warn that the application will use some just when needed, and not during the installation. If WhatsApp need access to the camera, for example, it first will warn, and that permission will be saved.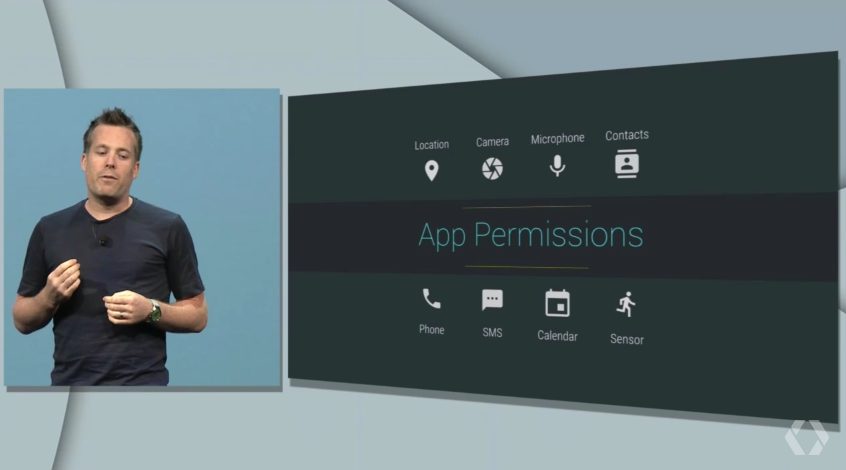 These permissions associated with each application can be activated and deactivated at any time in a new section of the configuration that can control those functions finely. Excellent news to avoid shocks in applications primarily seeking access to resources that theoretically should not need and we can limit at will.
We can control those permissions for application but also by type of permission. The eight to which Google has reduced the group are located, camera, microphone, contacts, phone, SMS, calendar and sensors. If we for example see which applications have enabled access to the location, we can do some changes.
Web navigation: Chrome custom tabs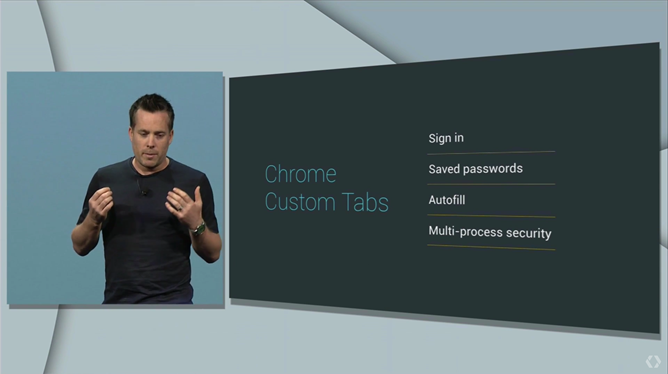 From now on, it will be possible to integrate Chrome tabs within applications using internal browser, such as Twitter clients (has been a lack of official Android for years) or Reddit clients. That is, unless we want to browse a particular website, it is rare for us to reopen the Chrome icon. We will open other apps, as more and more traffic comes from social networks. Maybe the process is that we do not notice that we are changing the app, it's all invisible.
The user need not know what is going to a Web experience, and it all flows in the same environment. The web may behave identically to the application without the application having to integrate that code itself. The transition from native applications to web content is thus much more natural if the developer wants to use that side.
So long as Google also benefits users who thereby achieve better access to features such as login or saved passwords fields or safety of such interactions with these Web applications and services.
App links, applications can talk to each other more than ever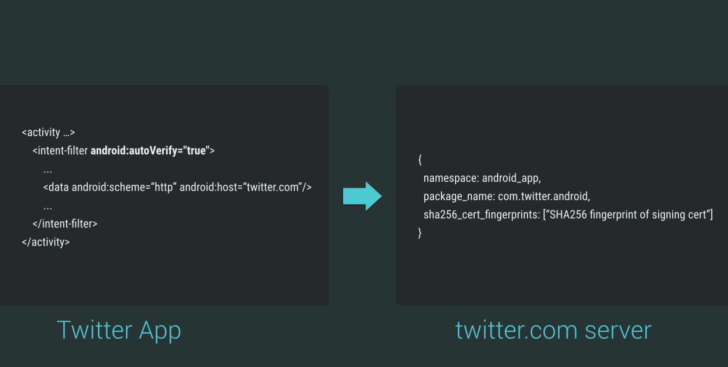 The system of linking links in Android, and their corresponding questions about which application to use by default was, until today, a little cumbersome, except us to use as Fliktu added. From now you can link together with other applications without going through the annoying menu.
Android M applications themselves can be checked for certain types of situations. For example, if we find a link to Twitter "verified" and we click, the application of Twitter will be launched all the time without us having to do anything else. It also simplifies the process of opening applications on which we will continue to control as users.
Android Pay, mobile payments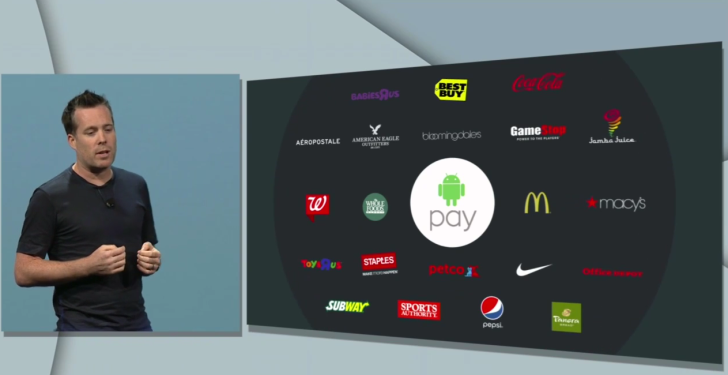 As expected, Google has released an enhanced version of Google Wallet solution. The mobile payment system from Google, Android Pay, will also be one of the important centers of Android M, they will use NFC Card Emulation Host to provide this type of service on mobile based on the new mobile platform. For Google the three pillars of Android Pay are simplicity, safety and ability to choose.
The latter is especially interesting because Google Android Pay is "an open platform" so we can take advantage of both Google and the system, if we prefer, the bank application we like to complete the process. Google promise that the system will operate in 700,000 shops and telephone operators there will be especially involved in that paragraph.
Support for fingerprint sensor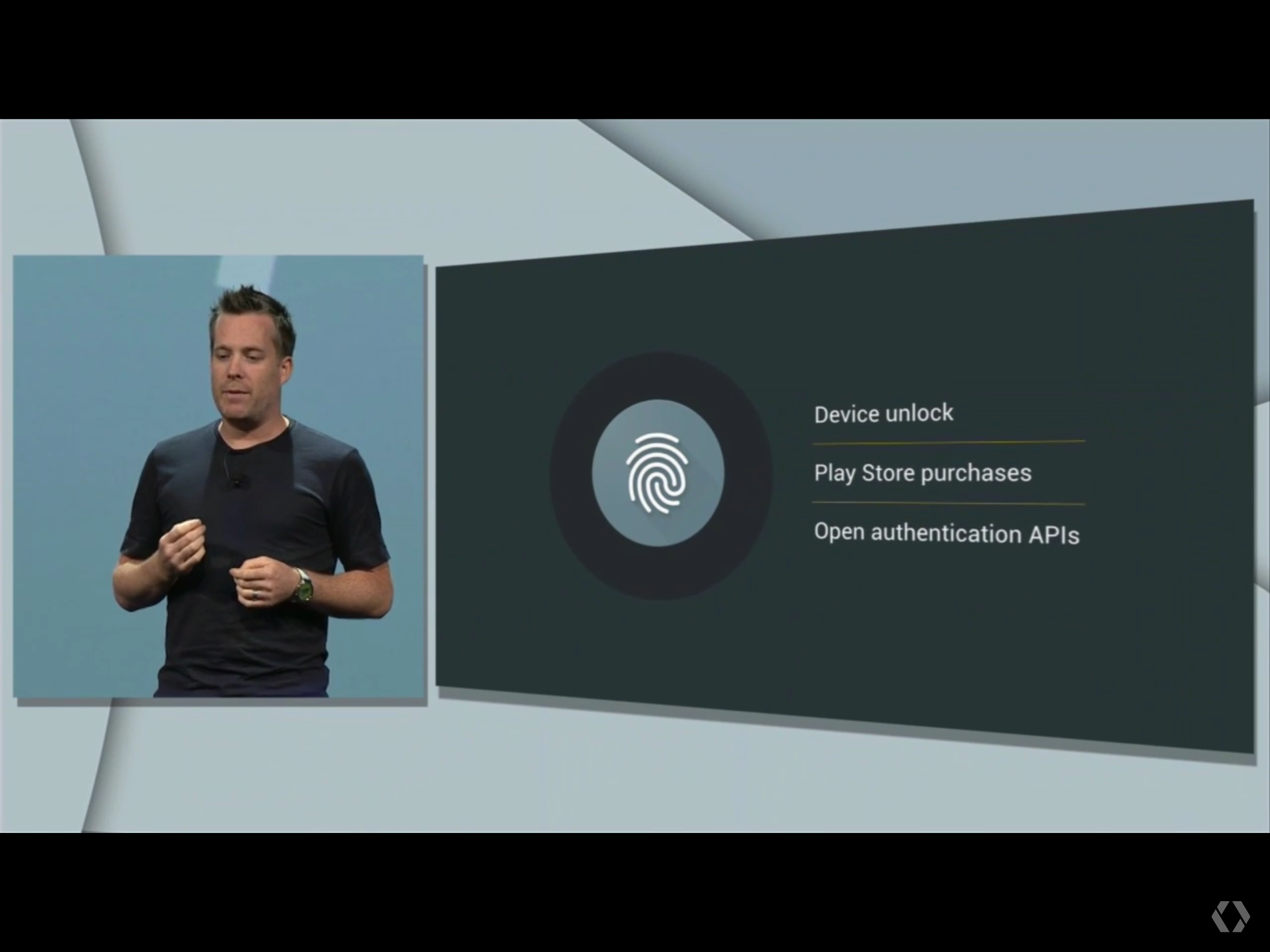 It's a trend and Google was already taking its time to implement a system-wide. Different fingerprint sensors when manufacturers are implementing support, and best of all, it integrates with Android Pay and many more applications, thanks to a new API for developers.
Standardization of this support will do that more manufacturers and developers can take advantage of this type of sensor to unlock the phone or make payments with Android Pay. APIs for authentication and that support on Android M should make such a component would become much more common than so far.
Improvements in energy management, USB-C support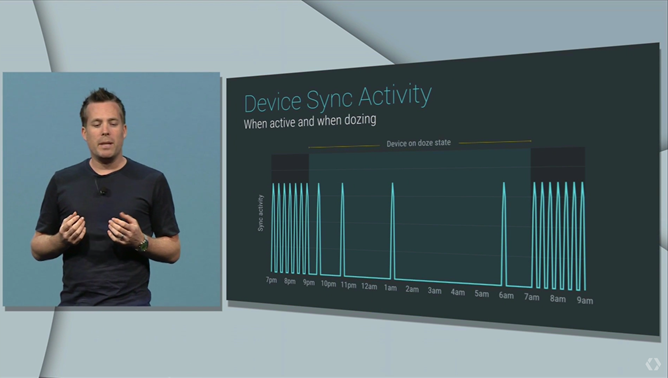 The battery is the constant concern of mobile devices users, and Android M have made major efforts to try to ensure that energy efficiency the best as possible in these devices. Among the innovations in this segment is Doze, an "intelligent" control system and power management.
Device Sync Activity is another good effort to detect the times when the device is not used or is kept from moving (overnight, for example, or during working hours or class), possible by motion detection present in Android M. Thus, models like the Nexus 9 will double its standby time. It is a very important aspect, and they are not few users that their devices work and communicate prevent problems of autonomy. Fast charging is also implemented via USB 3.1 Type-C, until now only seen in Android on Nokia's tablet.
What it is to come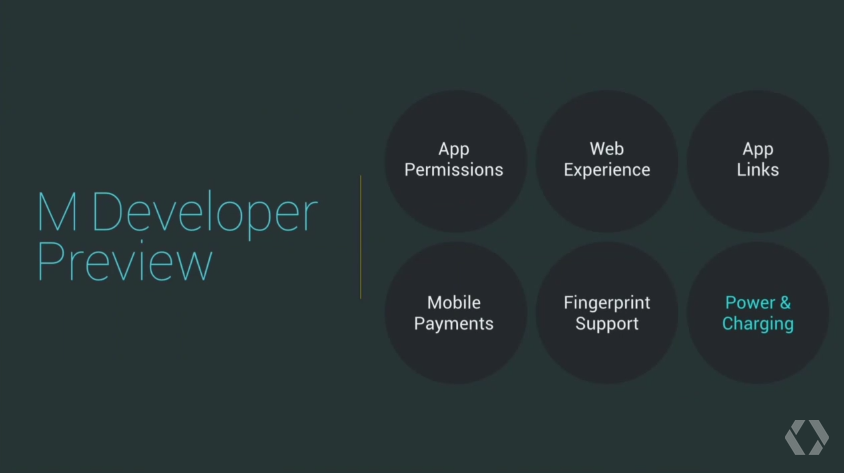 Besides all these great new features in Android M we have improved Google Now, and Now on Tap, that searches and helps us in terms of our context. We will also see enhanced sound control and many smaller additions.
Android M makers are working on quite a lot of improvements in all kinds of sections of the system. Simplified volume control systems, better scanning Bluetooth devices, reset protection devices company, services integrating voice, historic Battery, Bluetooth 4.2, etc.
One of the big improvements was small which affects text selection when copied and pasted into other applications, and has been a source of criticism among users of Android for some time. Direct Share also makes it easier to share all kinds of content with people you do most often mobile to mobile.
Android M, all the keys of the new operating system from Google