Android 4.4.1 improves Nexus 5's camera
Android 4.4.1 improves Nexus 5's camera
Google has announced the update of its operative system. Android 4.4.1 will improve several features of Nexus 5's camera, the weakest point of the best Android Smartphone. The company has announced that the update is going to speed up focusing and add faster white balancing for truer colors. In addition, it includes also the ability to pinch-zoom the viewfinder in HDR+ mode and less shutter lag. This update should be fixing the face unlock bug of the Nexus 5, which occasionally ruined the camera app until the phone was rebooted.
Google claims that HDR+ lets you take great shots even in challenging environments, such as images with bright and dark parts or in low light situations. When pressing the button, the camera will take several images and apply computational photography to merge the images together.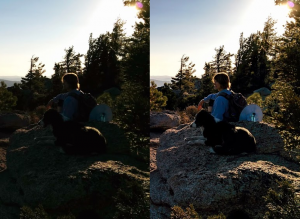 In an interview with The Verge, Dave Burke, Google's Director of Engineering for Android, explains all the changes the company has made to the Nexus 5's camera in the last five weeks. With this update, Google expects to fix the peculiar and inconsistent camera to match its competitors. Among many other things, autofocus was the main issue to address, Burke said. Android 4.4.1 successfully speeds up the framerate and reduces the time needed for the camera to read its surroundings and fire a picture. Thus, they improved the autofocus, the exposure and the white balance. In Burke words, "You fix the motion blur and make everything faster."
The differences in the camera features are obvious after this update, but there is still a lot of work to do. The camera app needs a one-touch way to focus and capture the image and sometimes, photos still come out looking over-processed. Burke says that his team is working on "tuning the edge cases" to make sure that the camera can function fine in non optimum situations.
Sources: AndroidPolice, TheVerge.