Amazon Game Studios has released Tales From Deep Space
Amazon Game Studios has long been working on specific games for the Kindle Fire family. They have now launched Tales From Deep Space, a high quality platform game with a characteristic comic style.
Tales From Deep Space tells the adventures of E, an intergalactic traveling salesman, and CASI, its robotic luggage. Together they try to escape from an space station, Big Moon, after CASI is wrongly identified as a potential threat.
Together, they will be faced with all kinds of puzzles that they need to solve to escape, surrounded by all sorts of curious characters that are also traveling through the intergalactic station. Along the adventure, the two main characters will find different challenges, from puzzles to battles, where they will need to use all kinds of weapons and upgrades to keep progressing.
If we play a single player game, we can use both characters, E or CASI. However, if we have a Kindle Fire HDX or a Fire 2014, we can play a multiplayer game with a friend, each controlling a character in the respective tablets.
As a complement to the game, comiXology offers for free a comic book as a prequel. This comic relates the adventures of the intergalactic salesman E in a story full of adventures and unique characters similar to those you can find in the game. The story was written by Tom Waltz (Teenage Mutant Ninja Turtles) and illustrated by Ciro Cangialosi (Monkey Island).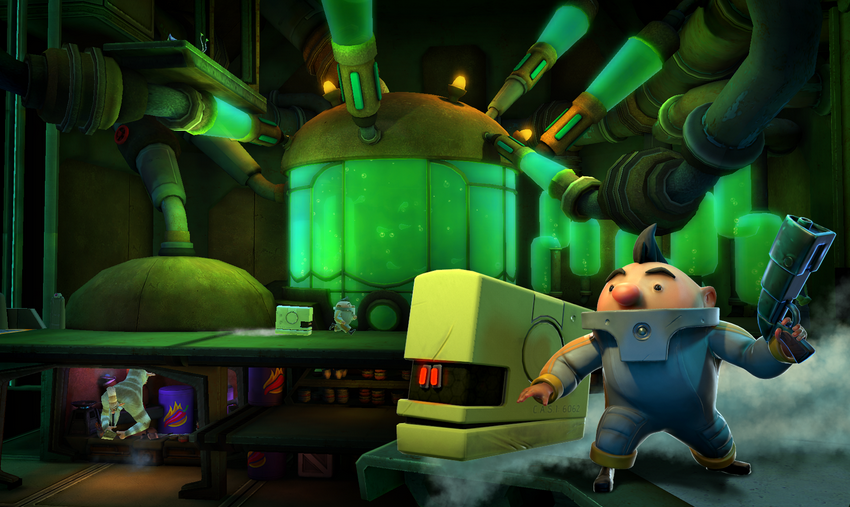 Tales From Deep Space costs $6.99 in the Amazon Appstore. There's a small limitation, though. The multiplayer game with a person controlling each of the protagonists is only available for Kindle Fire HDX and Fire 2014 tablets.
More information at Amazon.