Always connected with goTenna
There are many areas of the world that don't have phone coverage. If you like hiking, you had probably found yourself quite often in the middle of a natural park without any conection on your smartphone. Now it may no longer be a problem thanks to goTenna, a device designed to have you connected even in the remotest corners of the world.
It is a gadget that connects via Bluetooth to any Android and iOS smartphone. The goTenna can connect with others goTennas located several miles away, which in turn are paired with another smartphone. It connects via peer-to-peer links, enabling to receive and send text messages or GPS directions.
The goTenna uses a VHS frequency of about 151-154 MHz, which allows the signal to propagate over long distances. The final range that can be reached strongly depends on the geography of the land, but in open environments, it can be spread even 9 miles away.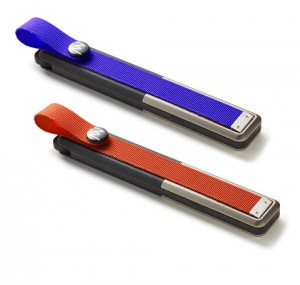 To function properly, we need to keep goTenna up to 7 meters away from the phone to ensure a good Bluetooth connection. The device works whenever we have Bluetooth enabled on the phone, even if we're in airplane mode.
This frequency spectrum makes impossible for us to surf the web. However, goTenna uses an app designed to send messages, download maps and share locations. It is a very useful tool if we are in an environment without mobile coverage and we want to coordinate our movements with others.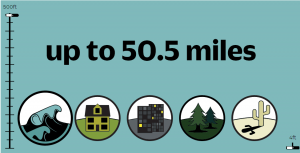 t is a gadget intended primarily for hikers, climbers, skiers, hunters, cyclists and other outside sports enthusiasts. In the web, they even presented it as a necessary device for lovers of survival or for those who are preparing for a zombie apocalypse.
The app allows us to send and receive messages for free, share locations on offline maps, send individual or group instant messaging and even perform an emergency chat. It also includes an RSA-1024 encryption and messages that self-destruct.
The goTenna consists of an antenna, 2 watt radio, flash memory can store up to 1000 messages, a rechargeable battery, micro-USB connector, BluetoothLE and nylon strap for hanging. It is resistant to dust and water.
Now you can make pre-order, although goTenna won't be available until late fall. The price is $150 for 2 devices. Remember that we need two so they can connect and be able to transmit any signal type; with only one, we won't be able to do anything.
More information at goTenna.