Alcatel OneTouch Idol 3, high level for midrange devices
The MWC 2015 has already given several interesting news, of which we are talking about on Hexamob. Now is time to talk about a news lesser principle but one of the first during the congress, the mid-range terminals. However, Alcatel surprised with Idol and Pixi models, mid-range at very high quality.
With a slim and lightweight appearance design, Alcatel has looked in detail the design of its new work, this time showing a smartphone in a more than acceptable sobriety and welcomed way. While it is true that a high number of announcements was expected, excess displayed in the past IFA 2014 originated, perhaps driven by logic and moderation, finally Alcatel has focused on developing a few models and thus achieving greater efficiency and performance objectives, accompanied by low competitive prices. In fact, Alcatel has ensured that both Idol 3 terminals will be available for purchase in late May or early June, with prices around 199 euros and 249, respectively. From Alcatel ensure that its purpose is to continue growing, they seek to offer phones with sufficiently high performance at low enough prices. Let's see.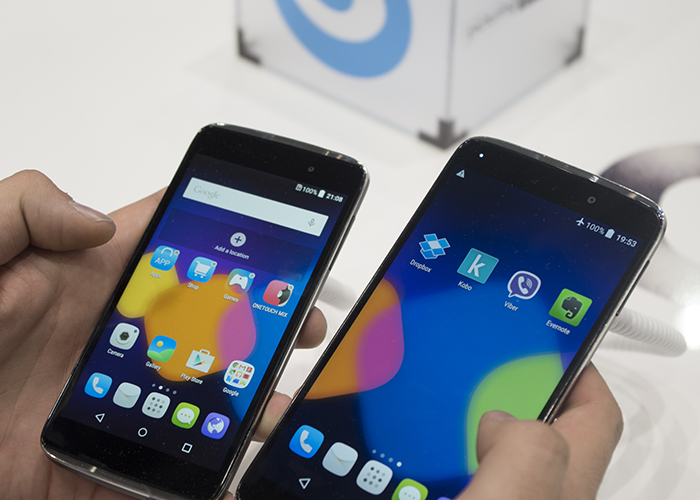 The highlight of the announcement was the Alcatel OneTouch Idol 3, a terminal available in two different sizes and draws much attention for being 100% reversible. A back part protected by a rubber cap to protect the metal chassis of the design. In the front we see a symmetrical design that allows activation of calls from any angle, as the Alcatel OneTouch Idol 3 is able to detect how you are holding the device, thanks to its intelligent system.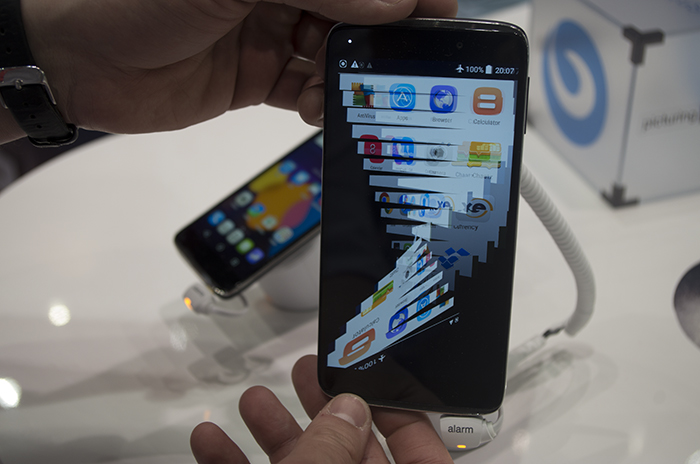 As mentioned, the Alcatel OneTouch Idol 3 is able to be purchased in two different versions, a simple and manageable, with 4.7 inches screen and 720p resolution, and a visibly larger, which has an IPS screen and Amoled technology of 5.5 inches and FullHD resolution (1080p), as usual. The first measures 7.4 mm thick and weighs 140 grams; large but easy to use even with one hand. This improved over previous models, along with an ultra-thin body, giving it a sleek and lightweight touch. Both terminals have place to add DualSIM.
As things in common, both Idol 3 have LTE/4G connectivity up to 150 Mbps and features the Android operating system, 5.0 Lollipop version. The front camera is slightly different depending on the size of the model; in the case of 5.5 inches, it is 8 megapixels, while the 4.7 inches front features a 5 megapixel camera. One aspect that makes the difference is the processor, in any case by the same manufacturer, but being from four cores in the smaller, and eight in the largest, both Snapdragon, but not same model -Snapdragon 410 against Snapdragon 615, respectively. The battery is 2.000/ 2.910 mAh depending on the model, and improves your phone's autonomy.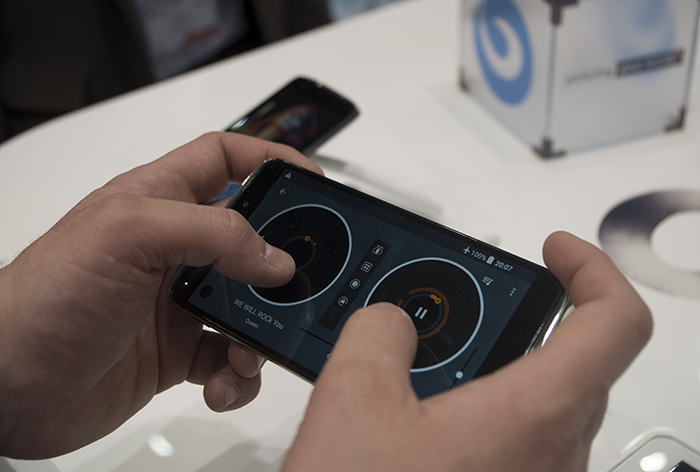 In short, Alcatel OneTouch Idol 3 is a mid-range that in terms of performance has many similarities with a high range smartphone. Its biggest problem remains being, however, not having a more attractive image to buyers of high-end devices, despite the higher price of others.
Alcatel OneTouch Idol 3, high level for midrange devices