Agreement between Samsung and VISA for mobile payments in the Galaxy S4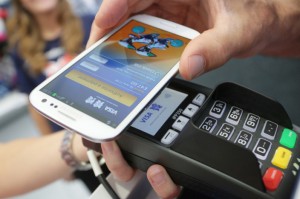 Samsung and Visa have agreed to allow mobile payments and NFC become a reality with Paywave system. The largest manufacturer and seller of mobile phones in the world Samsung and Visa, one of the largest companies in the world in security payments and banking have made the first step towards what we're all waiting.
This agreement will give Samsung the ability to use Visa's mobile application for payments using NFC. In addition, Samsung is very good platform for Visa to get many new customers and Samsung will distribute NFC payments quickly because of the amount of users with Samsung devices and new Samsung Galaxy S4 buyers which they will be millions sure.
Will other manufacturers do the same?