Adobe Photoshop Express 2.0 is available
Adobe Photoshop Express 2.0 is available
Adobe Photoshop Express 2.0 is already available on the market, and this version has come out with a completely new design. The application gives free access to basic image editing tools in a simple and intuitive way.
The app is compatible with Android 4.4 KitKat and has been designed to function in a much more efficient way than the previous version. It is also more intuitive and simple to use for new users.
The new version includes over 20 filters and basic editing tools such as cropping, flipping and rotating images, and it offers more advanced features like red-eye correction directly from the main view options.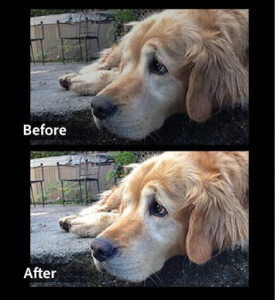 Adobe Photoshop Express 2.0 integrates Revel, an images management system in the cloud, simplifying storage and classification. You can get a free Ravel account free with a limited service, with an uploading restriction of 50 photos per month. If we need to manage a bigger number of images, we can upgrade to the Premium version, which offers unlimited image upload service for $ 5.99 per month.
The app includes an automatic adjustment for brightness, contrast and white balance, while on the other hand they can also be manually modified, along with the shadows, ink and sharpness.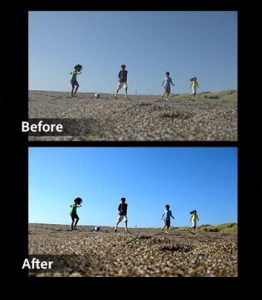 The new version also features a new rendering engine, which makes processing faster and more efficient. That allows you to manipulate larger and heavier image files, such as panoramic photos.
Adobe Photoshop Express 2.0 allows easily sharing of images in the usual social networks such as Facebook, Twitter and Tumblr, besides the aforementioned Adobe Revel, among others.
Adobe Photoshop Experss 2.0 is available for free for Android, iOS, and Windows 8 devices. It requires iOS 7.0 or later and is compatible with iPhone, iPad, and iPod touch. If we work with Android devices, we will need to run at least the version 4.0.3 or up.