Acer shows Acer Liquid X2 with support for triple SIM
Acer is one of the best known brands of computer components, computers and laptops, but also wanted, in recent years, opening a hole in the saturated market of mobile phones. Asia is a somewhat peculiar continen, and technology advances at a frantic pace there, to the point that the dual SIM is already obsolete. For this reason, Acer has introduced the Acer Liquid X2, a terminal that supports triple SIM.
If the support for triple SIM not finish to convince you, maybe it will convince you the battery of 4000 mAh, allowing us, at least on paper, to have a very good autonomy. It will features an octa-core processor of 64bit whose manufacturer, so far, it's unknown. It also features a 5.5-inch screen and two cameras of 13 megapixels. Exactly, both the front and rear have 13 megapixels.
It also has a rather interesting accessory called Quick Flip, allowing us to perform certain actions without having to unlock the phone, ass seeing our notices. The accessory, as you can see in the picture below, is a sheath with a middle strip that allow us to interact with the screen, as we saw in the LG G3 and sheath Quick Circle, for example.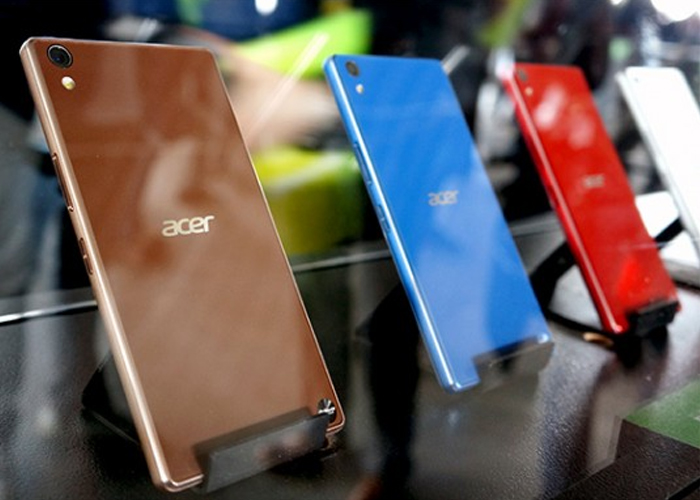 The bad news is that, for now and until other news, the Acer Liquid X2 will be available only in Asia, where Acer has its headquarters. The details provided are quite limited, and one of those details is the price, which we know nothing. For now we can only wait for Acer to give us more information and, with any luck, this new smartphone crossing the ocean for us to acquire us.
Acer
Acer is a Taiwanese company that produces mobile devices, computers and computer products. It is the fourth largest computer manufacturer in the world and the largest company in retailing of computers in Taiwan.
The products offered by Acer includes PCs, servers and storage, displays, peripherals and Internet presence solutions for business, government, education, and home users.
Acer shows Acer Liquid X2 with support for triple SIM