Acer announces at IFA new Android smartphones Liquid Z6 and Z6 Plus
When speaking of the Android scene, Acer is not necessarily the first name that comes to mind, although the company has in part contributed to the development of this "slice" of the market. That said, the company has returned to the attack by announcing two new smartphones: Acer Liquid Z6 and Z6 Plus.
Just as suggested by their names, a model will have a larger display than the other. As for the Liquid Z6, the device will have 5-inch Full HD 2.5D screen, a quad-core processor, Android 6.0 Marshmallow and a rear 8-megapixel camera. The Liquid Z6 Plus will instead be equipped with a 5.5-inch Full HD 2.5D display, an octa-core processor and a back cover made of metal.
Among other specifications we can mention, there is a 13 megapixels rear camera, a front camera of 5 megapixels and a fingerprint sensor. Also this smartphone will be equipped with Android 6.0 Marshmallow. As for prices and availability, these smartphones are expected to arrive on the shelves of the EMEA region in winter. The Liquid Z6 will be available in November from 119 euros, while the Liquid Z6 Plus will be available in December from 249 euros.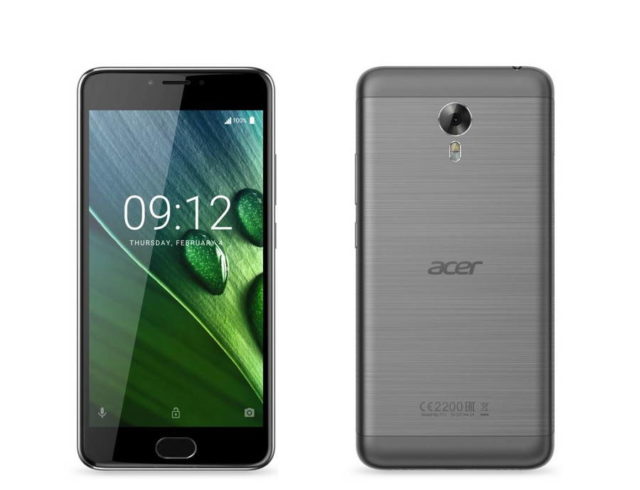 Between the two smartphones will also be available a new phablet, Acer Iconia Talk S will cost 169 euros. The display is the widest of all and get to measure 7 inches diagonally (the resolution is only HD), but the modem LTE on board allows for both high-speed internet connections both calls and messages.
The gadget includes 16 GB of memory expandable via microSD cards and is powered by a quad-core processor accompanied by 2 GB of RAM, and with a screen resolution as contained should be no problem in moving Android 6.0 Marshmallow at the proper speed. The first device to come to market will be the latter, which will be sold from the month of September. We have 3 months of new releases to see if Acer adds itself to the wagon of sales of smartphones, or lose the opportunity again.
Acer announces at IFA new Android smartphones Liquid Z6 and Z6 Plus