Root Xiaomi Redmi Note / Hongmi / Red Rice
REVIEW Xiaomi Redmi Note
Xiaomi Redmi Note was out of stock after a few hours of going on sale. This indicates to what product we are and what level of appreciation has earned among users of smartphones, with a price and a quality worthy of mention.
Processor:
MediaTek MT6592 eight-core 1.7 GHz.
MediaTek is a fabless semiconductor company that designs and distributes components for communications. 1.7 GHz amount to a not very high wave amplitude, while the eight cores processors are reflected in the ability of processes that can perform in a given time. It means that it makes eight times more processes than a single-core processor, this is called MIPS (Million Instructions Per Second). It's a very powerful phablet and in this sense it has no competitor to makes its face (from an economic point of view).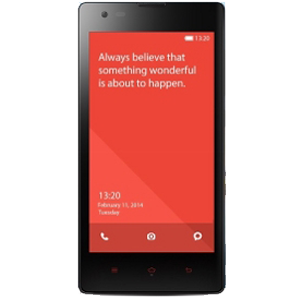 Display:
OGS display of 5.5 inch HD resolution and 1280 x 720 pixels.
The OGS stand for bein thinner to save 2 layer (glue and glass), being more energy efficient, cheaper to produce and with more quality without the additional glass exhibit less distortion. As for the 5.5-inch, it's a phone with a fairly large screen, higher than most of its rivals and HD resolution.
Storage:
8 / 16 GB, expandable up with MicroSD card.
Storage memory is what is called PC hard drive. In this case the 8 / 16 GB memory storage capacity to expand up by adding a microSD card the phone are slightly lower to other current smartphones with this kind of display.
RAM:
2 GB.
In RAM are loaded all the instructions that processor executes, so the more GB you have the better. In this case Xiaomi Redmi Note is within the middle.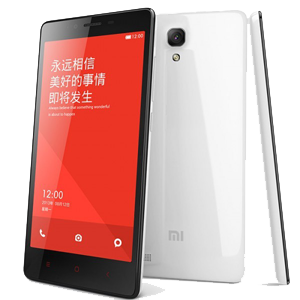 Camera:
It features 13 megapixel rear camera with LED flash and 5 megapixel front camera.
Xiaomi Redmi Note rear camera  is not particularly large, but the front one is above average.
Connectivity:
3G, NFC, Wi-Fi 802.11 b/g/n, Bluetooth 4.0, built-in GPS and place for a micro-SIM card.
These are all the types of connections it supports. 3G indicates that this mobile uses a system and a third-generation network, converging wired and wireless networks, including Wi-Fi or Bluetooth. There are 4G phones for some time, with greater connectivity, so this is its main downside.
In addition to these features, Xaomi Redmi Note has a 154 x 78.7 x 9.45 size; it is a bit heavier than competing models (199g); it has a non-removable 3500mAh battery; FM radio and features the Google Android OS 4.2 Jelly Bean, with Miui customization.
In short, Xiaomi Redmi Note is a great smartphone with affordable price and features, it's very understandable what has happened  with sales performance since it went on sale.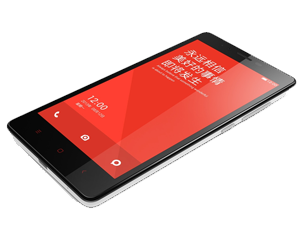 How to root Xiaomi Redmi Note/ Hongmi / Red Rice
This method works for Xiaomi Redmi Note, Xiaomi Hongmi and Xiamoi Red Rice models.
Directions
First of all, you have to download the latest version of Framaroot file through your phone.
Redmi will reject the installation of Framaroot, probably. Because of that you have to make sure that it allows installation from unknown sources (General Settings -> Security -> Device Administration -> 'Allow installation of apps from unknown sources').
Install Framaroot on your phone and use it to install SuperSU and choose 'Barahir' option to start rooting your phone.
Download

Check if your Xiaomi Redmi Note is rooted correctly using our app "How to ROOT".
Download Android USB Drivers app

Download sources
---
Remember, you must ROOT your Android device at your own risk.
Other important informations to read before rooting
Source
Legal conditions
Hexamob is not responsible for any damages caused directly or indirectly by a rooting method. Any action for rooting your device is done it only under your responsibility.
We recommend that you read all the instructions related to each root method and follow them step by step as indicated by the developers. If you have any question or need support, on every page there are links to the developers of each method.
Android rooting method Xiaomi Redmi Note