Root Xiaomi MI3
REVIEW Xiaomi MI3
Xiaomi Mi3 is the fastest smartphone by Chinese company Xiaomi which highlights a spectacular hardware especially for its price, much more affordable than its competitors' smartphones.
Processor:
Qualcomm Snapdragon 800 quad-core 2.3 GHz or NVIDIA Tegra 4 quad-core A15 1.8GHz (depending on model).
Snapdragon is the platform for smartphones, tablet and smartbook devices created by mobile technology company Qualcomm. The 2.3 GHz/1.8 GHz represent a high amplitude wave, while the four processor cores are reflected in the ability of processes that can perform in a given time. It means that it makes four times more processes than a single-core processor, this is called MIPS (Million Instructions Per Second). It's a breakthrough, even though there are already eight cores processors, this indicates that it's a very powerful smartphone.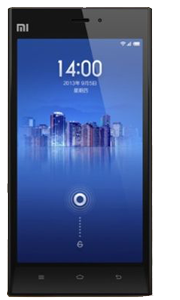 Display:
IPS LCD 5.0 inch Full HD 1920 × 1080 pixels with a resolution of 1080p.
It's the first time that Xiaomi overcomes the barrier of 5 inches. Xiaomi MI3 is a phone with a big screen, in the middle of most of its rivals and with a high definition resolution.
Storage:
16 GB or 64 GB, not expandable up with MicroSD card.
Storage memory is what is called PC hard drive. In this case the 16/64 GB storage memory equals to a capacity more than enough for a smartphone like this. On the downside, you can't expand the memory by adding to your MicroSD card
RAM:
2 GB.
In RAM are loaded all the instructions that processor executes, so the more GB you have the better. In this case RAM of Xiaomi MI3 is within the average, so it's acceptable to the user experience.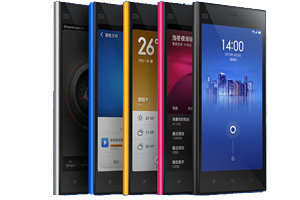 Camera:
It features 13 megapixel rear camera with Sony Exmor RS sensor.
The Xiaomi MI3 only has rear camera with Sony Exmor RS sensor, LEDflash  for low-light environments and autofocus.
Connectivity:
3G, NFC, Wi-Fi 802.11 b/g/n dual band, Bluetooth 4.0, WCDMA 850/900/1900/2100MHz, built-in GPS with Glonass, A-GPS and place for a micro-SIM card.
These are all the types of connections it supports. 3G indicates that this mobile uses a system and a third-generation network, converging wired and wireless networks, including Wi-Fi or Bluetooth.
In addition to these features, new Sony Xperia Z2 has a 114 × 72 × 8.1 size; no excessive weight relative to similar competitive models (145g); has a non-removable 3050mAh battery and features the Google Android OS 4.3 Jelly Bean – MIUI 4.2.7.
In short, Xiaomi MI3 is the flagship model of the Chinese company and within its range it has a fairly low price, so it's highly recommended for anyone who is looking for a smartphone of its kind.

Rooting steps for Xiaomi MI3
Directions
Usually, Xiaomi are already rooted from the top, so the process would be to activate it.
Click Security Center, on the desktop of your smartphone.
In Security Center, click the Permissions icon.
Enables administrator rights selecting first ROOT and then where it says Enable administrator permissions.
Download any application requiring root activation and accept that ROOT permissions, so you can check it out.
Download

Check if your Xiaomi MI3 is rooted correctly using our app "How to ROOT".
Download Android USB Drivers app

Download sources
---
Remember, you must ROOT your Android device at your own risk.
Other important informations to read before rooting
Source
Legal conditions
Hexamob is not responsible for any damages caused directly or indirectly by a rooting method. Any action for rooting your device is done it only under your responsibility.
We recommend that you read all the instructions related to each root method and follow them step by step as indicated by the developers. If you have any question or need support, on every page there are links to the developers of each method.
Android rooting method Xiaomi MI3