Root LG G Watch
REVIEW LG G Watch
LG G Watch is the smartwatch that the South Korean company LG will release to compete against the new Moto 360 by its rival Motorola and they confirm that both watches will be the first having Android operating system.
Processor:
Unknown.
It's almost certain that it will have a dual core processor, but it's not yet been confirmed. This would be seen in the ability of processes that can be performed at a certain time. In this case it would do twice more processes than a single-core processor, which is called MIPS (Million Instructions Per Second). If so it would be quite positive, since it would be the same power level as many of current smartphones.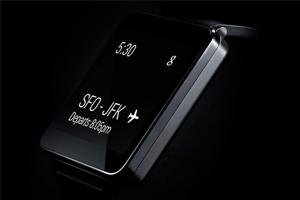 Display:
1.65 inch IPS LCD with a resolution of 280 x 280 pixels touchscreen.
It is a watch with square screen, unlike the Moto 360 and with IPS LCD screen. Beyond the qualitative differences of each screen, it's more likely that this influence the look and design on the potential buyer more than the type of technology used for the screen, although comparing as watches/smartphones, this one would be found closer to the smartphones buyer.
Storage:
4 GB.
Storage memory is what is called PC hard drive. In this case, 4 GB memory storage capacity is the equivalent to an adequate for the needs of a smartwatch.
RAM:
512 MB.
In RAM are loaded all the instructions that processor executes, so the more MB you have the better.  In this case the RAM of the LG G Watch is a bit limited and that's not expected to positively influence the user experience.
Camera:
Unknown.
It won't have a built-in camera, probably, which would lower the price and actually it haven't cover any need for the user, who has a camera on other mobile devices. In any case, it would be funny to look like James Bond or Gadget Inspector talking to your phone via webcam.
Connectivity:
Unknown.
Obviously we think it will have Wi-Fi, but it is unknown what generation, if Bluetooth or what other devices will have.
Not leaked more information about the LG G Watch by far. Neither its size or weight, what type of battery and how long it will last. We only know that it comes with Android Wear OS, specially designed by Google for these devices and LG has confirmed they both are working closely for a better experience and usability.
In short, if you love watches, you like to collect them, or you'd like cheating on a test without anyone ever knowing, this could well be your smartwatch (although there are still details to know both the LG G Watch as the Motorola Moto 360), as it's the natural evolution of modern watches. However if you are interested in its features, for many advances it has, the price goes on sale and so offers no comparison with smartphones, which also allow you to tell the time and answer to text messages.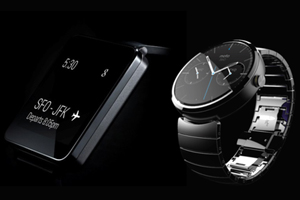 Rooting steps for LG G Watch
Enable Developer Options. Go to Settings > About > Build Number > Press about 10 times to activate it. A message will tell you that you are already a developer.
Check in Developer Options > Enable USB Debugging.
Connect the USB cable from the phone to the computer.
Download the files you'll find in "Download sources" (at the end of this article) to a folder called LG G Watch Restore Tool.
Inside the folder, click the right mouse button on a blank spot and select "Open command window here" option.
Enter the following code on the command:
adb reboot bootloader
When you press Enter, on the phone you will get a warning message. Write on the same computer command window as follows:
fastboot oem unlock
When you press Enter, the phone will ask if you want to do this. Click the arrow on the left, and the next question on the circle in the center.
Click again in the center circle to restart the phone.
Once the phone reboots. On the open command, type the following:
adb reboot bootloader.
Enter the following command:
fastboot boot LLGGW-rootboot.img
Next, type the following command:
adb shell
Then type "su"
Download

Check if your LG G Watch is rooted correctly using our app "How to ROOT".
Download Android USB Drivers app

Download sources
---
Remember, you must ROOT your Android device at your own risk.
Other important informations to read before rooting
Source
Legal conditions
Hexamob is not responsible for any damages caused directly or indirectly by a rooting method. Any action for rooting your device is done it only under your responsibility.
We recommend that you read all the instructions related to each root method and follow them step by step as indicated by the developers. If you have any question or need support, on every page there are links to the developers of each method.
Android rooting method LG G Watch