How to use a file browser on your Android
How to use a file browser on your Android
We all know and use a file browser on our computer, probably Windows Explorer. However, not all of us do the same with Android devices.
Android smartphones and tablets do not include any standard file browser, but there are many available in the market, many of them free. These apps can help us in many tasks, such as:
Edit, copy and delete files or folders. Move files or folders from one directory to another. Rename files or folders. View the file properties, such as size and date. Search files in the device.
To use a file explorer is easy, we just have to install the corresponding app, but choose which one best fits our needs is not so simple. Here you will find a brief summary of some of the best browsers for Android.

ES File Explorer. Price: Free.
It is a classic Android browser. It's simple to use, it offers almost all the possible options and has good design. It is available in several languages including Spanish, German and Portuguese in addition to English.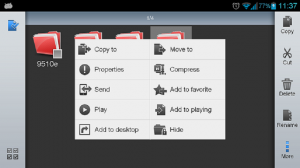 Root Explorer. Price: Free (trial), $3.99.
This browser is designed for root users. It can access to all system files and offers all the features available for a browser, including support for cloud storage. For many users, this is the best app if you are root.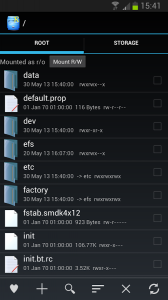 Solid Explorer. Price: Free (trial), $1.99.
It is another of the best rated by users. It has a double panel design that makes it excellent for large screen devices (mainly tablets), allowing to move files by dragging them from one panel to the other. It also supports cloud storage and can be used as a FTP client.