How to remove pre-installed applications
How to remove pre-installed applications
When we buy a device, there are a number of applications that come standard with the phone. These applications can come from the phone company, the phone manufacturer or just an application from some Google services.
These applications can't be remove as we do with those from the Google Play, but can also uninstall them by following a few simple steps. If you have Android 4.0, we can disable these applications, so they will stop running and the copy stored can be reactivated at any time.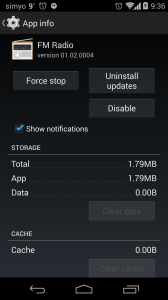 If this is our case, and we want to disable them, we just have to go to the applications' submenu, settings, and select the application you want to disable.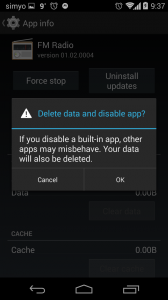 If you have an older version or want to completely remove the application, we must have the phone rooted. If we are root, we can uninstall any application, including the system ones.
In this case, we need to have a file manager like ES File Explorer or Root Explorer, which allows us to uninstall any application we want. Once installed any of the file managers, we have to go to the system/apps folder, where we can remove the applications we want. However, before removing any system application, it is advisable to make a good backup.
How to do a backup
There are many applications that allow us to do a backup, but probably the best one is Titanium Backup. This application allows us to make a backup of the system and it also offers the ability to remove pre-installed applications. This application requires root permissions to run and allows us to schedule tasks to perform periodic backups. It has a free version with some limitations and a paid one for $6.59 that gives us access to all options, including synchronization with Dropbox.
You can find these programs here: Titanium Backup, ES File Explorer and Root Explorer.