How to Print Screen from Android
How to Print Screen from Android
Until recently, it wasn't easy to make a screenshot with an Android device. You needed to root the smartphone or tablet and be connected to a PC to perform a print screen, but fortunately, that's no longer true.
Android 4.0 version incorporated many improvements in the operating system, one of which is the ability to make a screenshot easily and quickly. If this is our case, we just need to follow these steps:
1. Put on display the image you want to Print Screen. 2. Simultaneously press the power button and decrease the volume, and hold them until the screen flashes. 3. You will receive a notification when the image is saved in the gallery. 4. From the gallery you can share, move or edit the image as you like.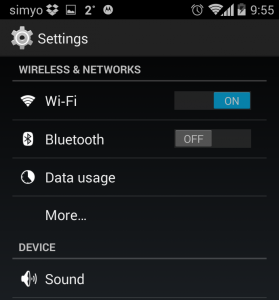 How to share or move the screenshots
Once we have all the screenshot we want in the gallery, we can send them via Whatsapp, by email, edit them or put them in Dropbox, among other things. To do this, we have to select the option to share, which is on the top of the image, and select the way that interests us most.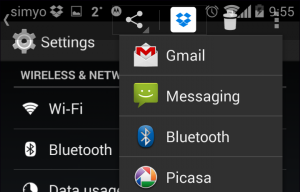 Make a screenshot from a Samsung device
For Samsung devices, the procedure is slightly different. Samsung implemented this option before the arrival of Android 4.0, in imitation of the iPhone, and has maintained the configuration with the same buttons. If this is your case, you just need to hold down the home and power buttons. The screen also flashes before receiving the notification.
Make a screenshot from an iPhone
Since version 2.0 of iPhone, it is possible to acquire a screenshot by simultaneously pressing the start and sleep buttons. Similarly to an Android device, the screen flashes when the image is acquired and it is saved in the gallery.