How to use Flash on Android
Flash content on the web is decreasing year after year, being replaced by HTML5. Since Android 4.1 Jelly Bean, Adobe stopped developing the flash player for that operating system. So, viewing web pages with flash content has become increasingly more difficult.
In past versions of Android, before KitKat, browsers still supported flash files, but that option disappeared with the upgrade to Android 4.4. From the release of that version, we need to install specific applications to play flash content on the web, which is still present in a significant number of pages.
A simple way to solve this problem consists on installing a coulple of apps that will provide the necessary support. One of those apps is able to play the flash multimedia content, while the other integrates it to a browser, so that we can run the file easily without needing to open any special app. Let's see how to do it in two easy steps.
1. Install Flashfox.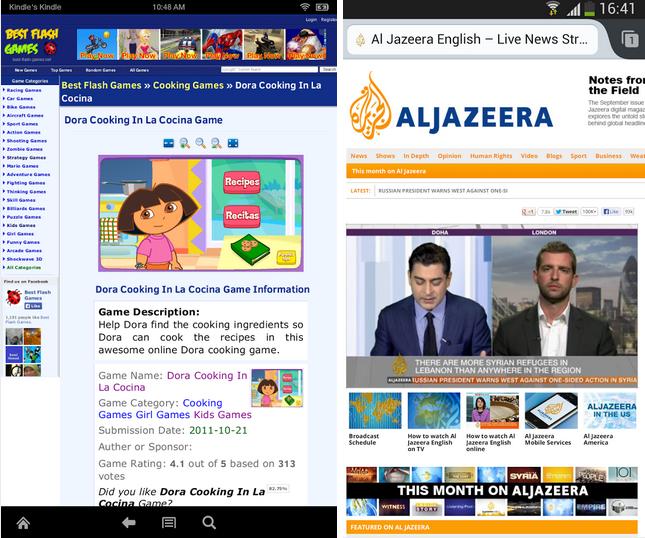 Flashfox is an app that make possible to play flash content on Android devices, including Android 4.4 KitKat and the current version, Android 5.0 Lollipop. There are two versions of this application in the Google Play, one paid and ads free and the other free but with quite a lot of ads in it.
You can download from here the free version, which works perfectly, or you can also chose to pay for the Pro version. With this second one, you need to pay $ 2.99 and you will be able to enjoy it without having to deal with any ad.
2. Install Flashify.
Although this app is not strictly necessary to see flash content on an Android device, it is highly recommended. Flashify acts as a shortcut, launching the Flashfox browser with a simple tab. When we have the app installed, the option to share → Flashify will appear. This option opens the Flash content that can not be seen in the browser we you are currently using in another browser (Flashfox), where you can play it.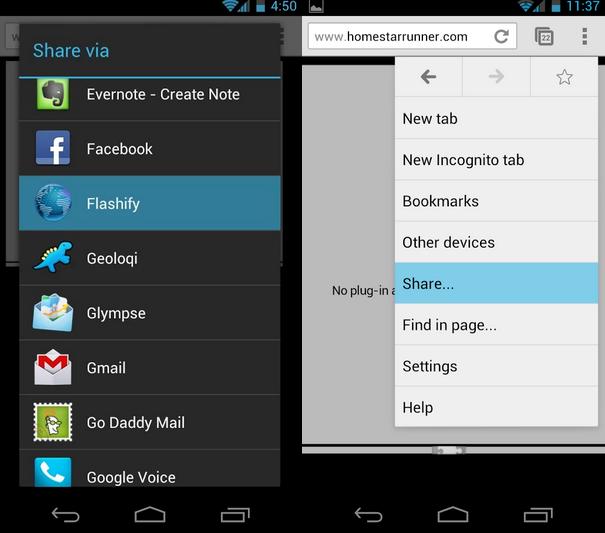 It is a convenient and easy way to play flash videos as it does not require opening a separate browser and copy the url of the file we are trying to see. With a single tab in the "sharing"option, the file is executed directly using the appropriate browser.
Flashify is free and you can download it from the Play Store.
Source: PhoneArena.