How to uninstall apps on Android
How to uninstall apps on Android
Storage is usually one of the weak points of many devices. We all have the habit of going by installing applications and it can make that our Android runs out of space quickly.
It is advisable to free from the memory those apps and games that we don't use and that are filling the space. A regular cleaning will provide us not only with more storage but it can also improve the performance, as sometimes, some apps have processes running regardless of whether we are using the app or not, undermining thus the RAM of our device.
If you are not sure about uninstalling an app or a game forever, do not worry. You can always reinstall it later, whether they are free or paid applications.
How to delete an app or game
To uninstall an app or game from your device, so you just need to go to the section "Applications" in the menu settings. Once there, the uninstall option appears.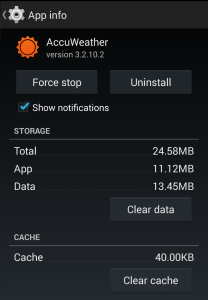 It may happen that we follow these steps and find that the delete option doesn't appear. This means that we tried to remove an app that came as default with the phone, not an app installed from the Play Store. These apps can also be removed, although the steps are not so simple.
An intermediate solution for these applications is to disable them. Thus, even without having them uninstalled, they consume fewer resources from the device.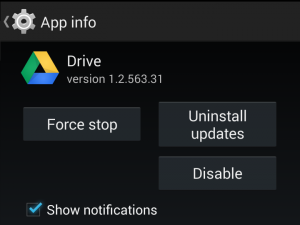 How to reinstall an app or a game
To reinstall an app or a game for free, we just need to go to the Play Store and install it again. If the game or app was paid, when we get into the Play Store and it will appear ready to install again. In that case, we can reinstall it with a simple movement.