How to pay WhatsApp to a friend
How to pay WhatsApp to a friend
WhatsApp is continuously updating and now you can already download version 2.11.161 on its website. The new versions don't come as quickly to Play Store, where you can still find the version 2.11.152.
This new version has several interesting advantages. Among them, a new Widget that lets you read the last messages received without having to launch the application. In addition, the new version gives us the option to pay the fee to some of our contacts.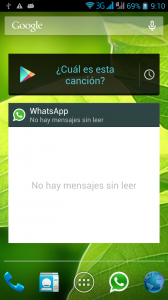 How can we pay WhasApp fee?
You can find the option to pay the fee to a friend in the "Settings", "Contacts" menu. In this menu, we will find the option to make the payment to any member of our contact list.
Once we select a contact, we can choose the amount of time we want to pay and the payment method. WhatsApp offers three payment methods, Google Wallet, PayPal or a payment link (if you want to pay from your computer instead of using the smartphone).
When you have completed the payment, both you and your friend will be notified, and the service will be available immediately.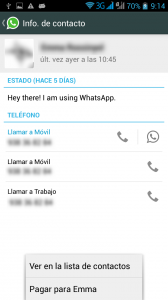 How can we install WhasApp's new version?
This version is not available in the Play Store. This often happens because new versions take a while to get to the Google Play, or sometimes even in the case of beta versions, they never get there. In those cases, we can install the apps using an APK file, which can be downloaded from the developer's website.
APK files are directly installable and can be installed easily on our phone whenever we have enabled the option that allows us to install files from unknown sources. This option is disabled by default as a security measure and needs to be activated before we can install any application that requires the use of an APK file.
You will find the new version on WhatsApp's website.