How to pair an Android device using Bluetooth
How to pair an Android device using Bluetooth
Bluetooth connectivity can create small wireless networks between nearby devices to exchange music or data files. Currently, most mobile devices have Bluetooth and its use has become widespread in recent years.
To interact with another device via Bluetooth, we need to pair them. When they are paired, both become part of the same network, so they can exchange information. We can match our phone with all sorts of devices, from a PC to a headphone, a car stereo or a printer.
How to turn on Bluetooth
We have two ways to pair an Android phone via Bluetooth. One way follows the standard path, enabling wireless connectivity in the Bluetooth section of the Setup menu.
The other route is a shortcut. If we slide the notification bar down, the Bluetooth button appears among the other options available. From there, we can also activate and deactivate the connectivity.
Pairing two devices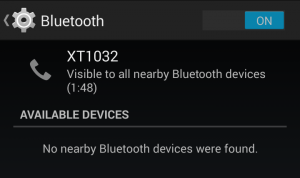 With just a look at our Bluetooth enabled phone, we can see the list of available devices in its Bluetooth menu. At the top appears our device, which is not visible to others by default. We can activate the option by clicking on it, and the smartphone will become visible for two minutes, time enough to establish the connection with the device that we want.
When our phone is visible, with one click we can try to connect to any other Bluetooth device that appears in the list of available connections. Depending on which device we want to pair with our phone, it may ask for a PIN to connect, in which case we will need to confirm before using the network.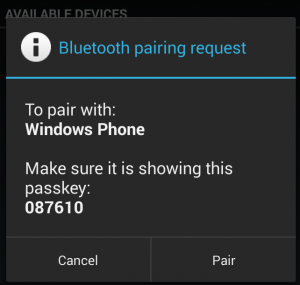 Thus, we can connect two smartphones as well as other devices, such as headphones or car stereo. This allows us to use a hands free when we are driving or listen to music stored on our smartphone with our car's speakers .