How to configure the volume
Android allows us to adjust the volume options in a simple and direct way. We can define the type of sound for each effect and we can set separately the volume for the ringtones, notifications, music, videos, games and other multimedia files, and alarms.
In most devices, the volume can be changed with the physical buttons located on the side of the phone. However, when we vary the volume, we only change the volume of the application we are using or the volume of the ringtone, if we don't have any open application when pressing the buttons.
There is a way to define all the volumes separately, and we can do so by going to the "Sound" menu that we can find in the "Settings".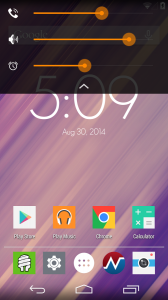 From there, we will find the different sound options, from the ringtones and notifications to the volume settings. If we go to this menu, we are going to see three independent volume bars, which we can configure to set the different apps, ringtones and alarms.
However, if we want a little more flexibility and better aesthetics, we can install an app that will help us to set all these options. A very interesting one in this regard is Noyze Volume Panel.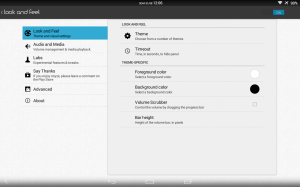 It is an application that gives us full control over the volume buttons and does not require root permissions. It adda great features like master volume (which varies all volumes at once), long press actions (next/ previous track or launch a shortcut), or several themes from which to choose from.
It requires Android 4.3 and is free, although there are some options that include in-app purchases. It can be downloaded from the Play Store.