How to come back to an older Android version
Usually, we always try to have the latest Android version installed on our smartphone or tablet. It is generally advisable, because with each new release, errors are corrected and new features are implemented, which can be very useful on our daily experience. However, sometimes it can happen that when install a new version, it doesn't work as well as we had expected in our device.
It may happen also that some apps don't run properly, closing unexpectedly or simply not supporting that version in our smartphone or tablet. Or maybe we liked the old version of Android more than the new one.
In such cases, we can try to reinstall the older version, so that we can avoid these problems or we can do it simply because we prefer to continue using that version that we liked the most. However, there is no straightforward way to uninstall it, as when mounting any new version on the device, it's been formatted and all previous data is erased. If we really want to take this path, we need to root the phone and install an unofficial ROM, based on the version that we liked.
Rooting a phone is not as easy as pressing a button but it is not difficult if we follow the right steps. First, we must check a couple of things:
1. We must have a backup copy of all hour data.
2. We need the battery fully charged.
Both points can bring us a lot of trouble, either if we proceed to delete the device without saving all the information, nor if we have only. To do the backup, we can use various programs. One of the most known and used is Titanium Backup, an app that allows us to perform periodic backups to always have the information safe on our smartphone or tablet.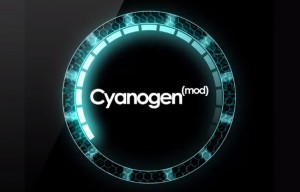 If we've ever roteado a mobile, we will have no problem installing a new ROM. However, if this is the first time we do, we have to consider some things. First we must find the rooting instructions for our exact device brand and model.
On the other hand, we have to find a ROM that we like, based on the Andorid version we are looking for. One of the most popular is CyanogenMod, now officially launched with some devices like Oppo N1, or OnePlus One .
We also need to enable the USB debugging mode option that can be found under the developer options in the Settings menu.
If we follow the instructions to root the phone and to install the new version that we have downloaded, we will be able to enjoy the Android version we like for quite a long time.