How to close all open tabs in Chrome
Most mobile phones use Chrome as their primary browser. If that is your case, we are going to explain here a little trick, so you can simplify the task of having to close browser tabs one by one.
In older Android versions, before Android 5.0 Lollipop appeared, it was very straightforward to close all the open tabs with a single gesture. You just had to go to to the upper right corner and press on the three dots menu.
Doing so, a menu opened with the option to "Close All Tabs". By simply clicking on this option, all the tabs we have opened with that browser would close immediately.
The problem comes with the new Android version. Lollipop consider browser tabs as apps, and mix them together on the recent apps list. So when we want to close a tab, we have to go to the recent applications list, search for the tab we want to close and do it from there.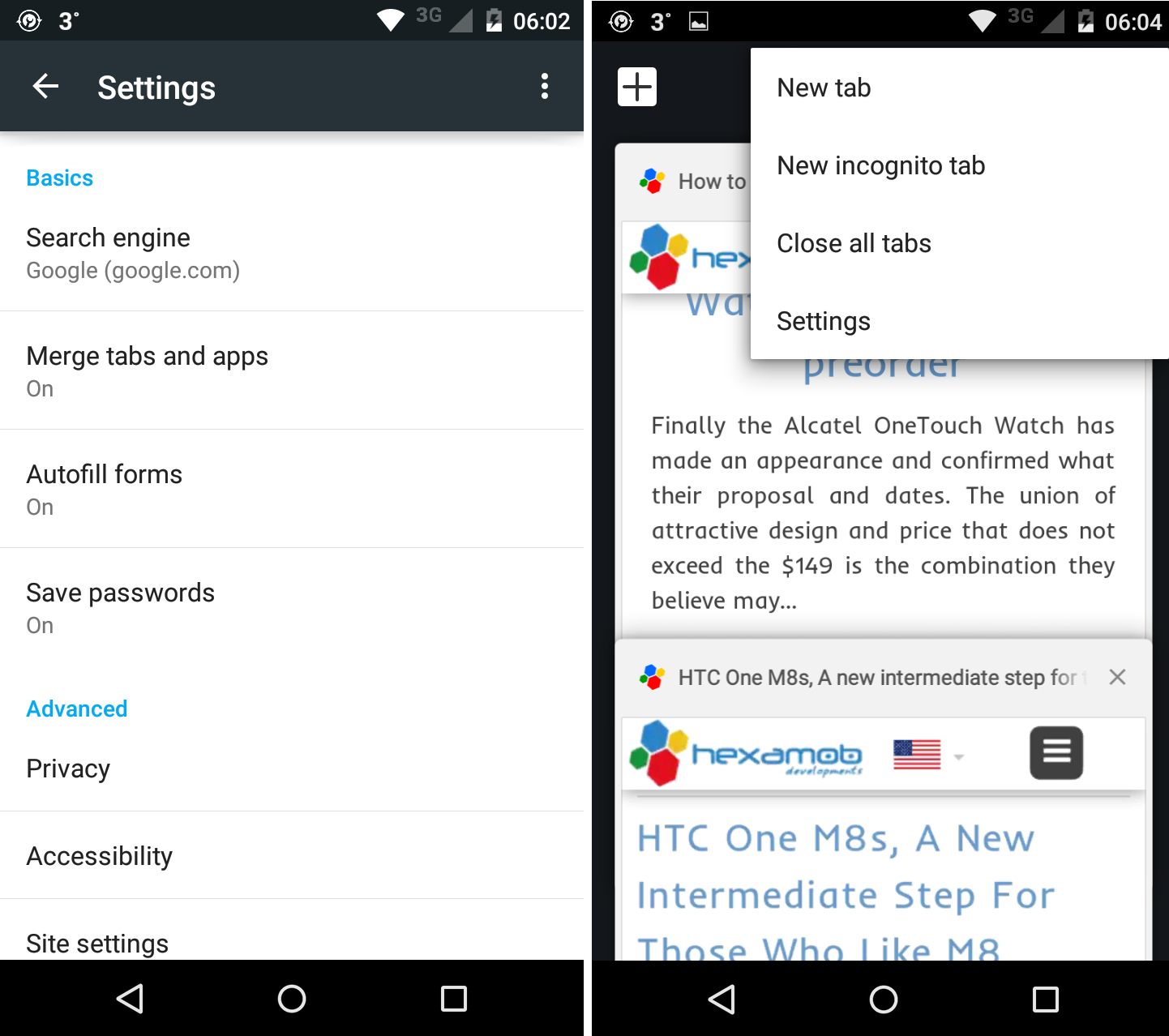 This can be a tedious task if we use to open several tabs when using Chrome. Sometimes, the option to close all of them with a single tab sounds really appealing.
Thankfully, we have the option to disable it. To do so, we just have to open a Chrome tab and access to the settings menu (pressing on the three dots located in the upper right corner). Among other options, we will find "Merge tabs and applications."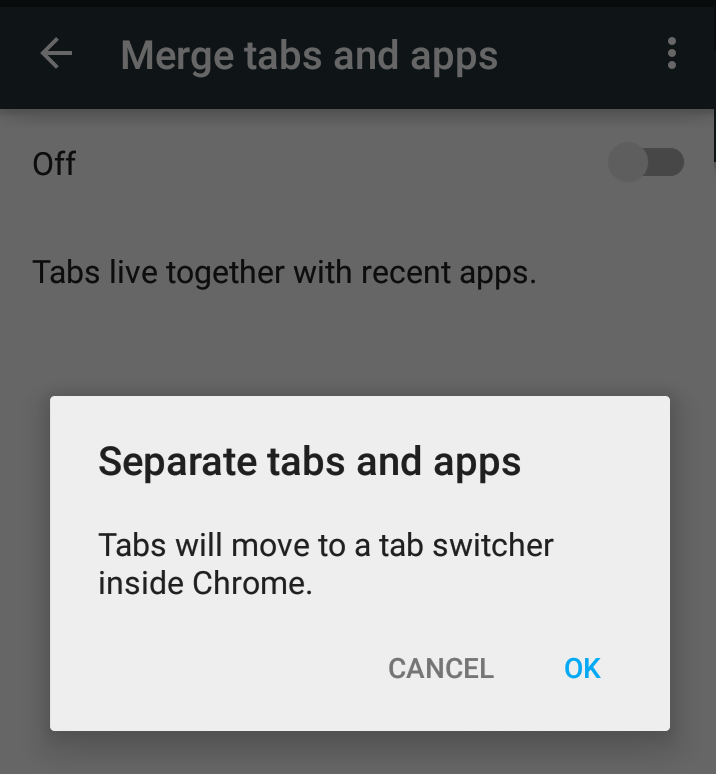 By clicking on this option, we can enable or disable the merge of tabs and apps. If we have this option disabled, we will have the possibility to close all tabs at once. The option will appear in the very same menu, just under the three dots menu, at the top right of the browser tab.
When working with tablets, we are not going to have this problem. The different tabs are placed each one next to the other, just as it happens in the desktop version. In this case, to close all the tabs we only have to hold on the "X" to close one tab until the submenu "Close All Tabs" appears.
Source: Fandroides.