How to change the face and do a factory reset on Android Wear
How to change the face and do a factory reset on Android Wear
A smart watch is a very personal device, which largely reflects our style and preferences. Well aware of this, all companies have included a number of faces for our watches to choose the one that best suits our tastes.
On the other hand, we may be interested on occasionally reset the device to delete all the data stored and leave it as it came from the factory. This can solve operating problems, or it can also be handy if we want to leave it to someone else, as it is the best way to make sure we don't have any personal information in the smart watch.
We will see here how to perform these two operations, how to change the face of the watch and how to make a factory reset with Android Wear.
Changing the face of the smart watch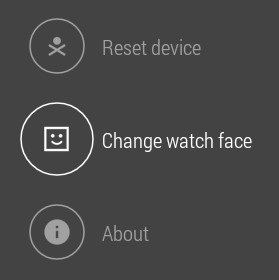 We have two ways to access to the collection of faces of the smart watch, depending on whether we prefer using voice commands or moving through the options with the touch screen. In the first case, we can access the configuration menu saying "OK, Google" and "settings". Once in this menu, we just need to look for the option to change the face ("Change watch face") and we can choose the face we prefer for our home screen.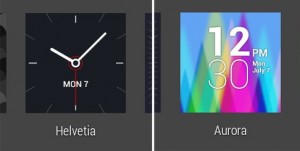 If we don't want or cannot use voice commands, we can move directly to the face's collection by holding down on the home screen. After a few seconds,we will get to the same screen as following the previous steps, and we can choose the face we liked by holding down on it.
How to factory reset android Wear
Occasionally, we may need reset our device. Sometimes, it may be to correct any malfunction or just because it will change hands and we do not want that our personal information reach third parties.
In this case, it is advisable to save all the data we want to keep and do a factory reset. As in the previous case, we have two ways to perform the action, through voice commands or browsing through the touch screen.
In both cases, you have to acces to the setup menu, either saying "OK, Google" and "Settings" or clicking the home screen and searching for the corresponding menu. Once in Settings, we just need to look for the "Reset device" option.
When we click on it, we will need to confirm the action, and once we validate our intention to reset the device, it will go off and start the factory reset. Remember that this action will delete all the information we have on the smart watch, so we must be sure that we have saved everything we wanted to keep.