FAQ

Hello there! We are here to help you!
We've collected for every app a set of Frequently Asked Questions to help you find a quick answer to your question. Please take a look at them first!
If you can't find a reply, you can get in touch with us via Contact Us secction or by submitting a Twitter. In addition you can visit our facebook.
We will handle all support requests as soon as we can. Please note that our staff does not answer questions about release dates or new versions.
FAQ about Hexamob Recovery Lite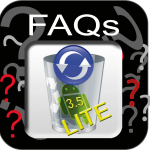 FAQ about Secure Erase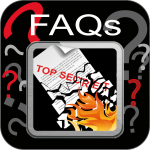 FAQ about Hexamob Recovery Pro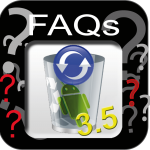 FAQ about Android Recycle Bin