THL 5000 Review
THL 5000 is one of the last smartphone created by the Chinese THL, a company specialized in the manufacture and development of mobile terminals, famous for having excellent high performance smartphones at low prices.
Processor:
MTK6592T, Octa Core, 2.0GHz
MediaTek is a fabless semiconductor company that provides system-on-chip solutions for wireless communications, HDTV, DVD, Blu-ray and mobile devices. The 2.0 GHz represent a large wave amplitude, while the eight cores (or Octa-core) processor are reflected in the ability of processes that can perform in a given time. So, it performs eight times more processes than a single-core processor and that means that this is a very powerful phone. It also has the graphics processor ARM Mali-450MP.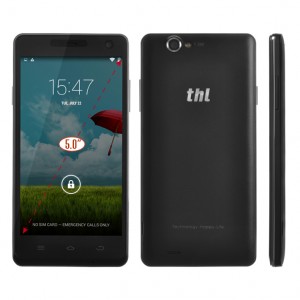 Display:
5.0 inch FHD 1920×1080
Logically, it is a smartphone with a great screen, easy to use and with an very good resolution. The IPS screen provides better colors and viewing angles than a normal screen.
Storage:
32 GB.
Storage memory or internal memory is what, in terms of PC, is known as HDD. In this case, the 32 GB of internal memory represent a great capacity, quite good for this type of screen and processor.
RAM:
2 GB.
In RAM are loaded all the instructions that processor executes, so the more capacity it has the better.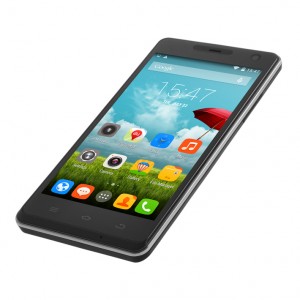 Camera:
It features a 5 megapixels front camera and 13 megapixels Sony IMX 135 in back camera.
The THL 5000 camera is a very good choice to take awesome pictures with it. SONY IMX 135 has a very good consideration in camera market.
Connectivity:
3G WCDMA+GSM, Wi-Fi 802.11b/g/n 2.4GHz/5.0GHz, AGPS with EPO assitance and Bluetooth 4.0.
These are all the types of connections it supports. 3G indicates that this mobile uses a system and a third-generation network, converging wired and wireless networks, including Wi-Fi or Bluetooth. With AGPS device for navigation and location of ultimate generation.
In addition to these features, the THL 5000 has a dimensions of 200 x 130 x 81 mm; weights 140 g; it has a 5000 mAh battery, a good point for the phone, and it features the Google Android OS 4.2 Jelly Bean.
In short, THL 5000 is a great asset for a company that everyday is getting respect around the world as an important brand, not only in China. In any case, it can be found at a particularly affordable and competitive price, specially through the webpage 1949deal, where you can find all the phones on the market at a very low price with fast and safe shipping. On the website you can buy the THL 5000 available in white and black. You can also buy other accessories for a very low price.
1949deal offers $12 discount on orders of THL 5000 Android phone
1949deal.com is offering Hexamob readers a $12 discount on any order of the THL 5000 Android phone. COUPON CODE: 12COUPON20140804
Pictures: