MK808B Plus Review
MK808B Plus is a mini TV-Box equipped with the SoC Amlogic M805 that can be purchased from GearBest at a bargain price of only $29.99 using the following coupon code: MK808BCN, shipping included in the price. To use MK808B Plus, you just have to connect it via HDMI to the TV and you will have all the characteristics of an Android phone, but calls obviously. It has the functions of Chromecast of Google, and you can add any Android application you can think of. For example, a basic application: XBMC for watching movies and TV series. It is a TV-Box with a very interesting price for its kind.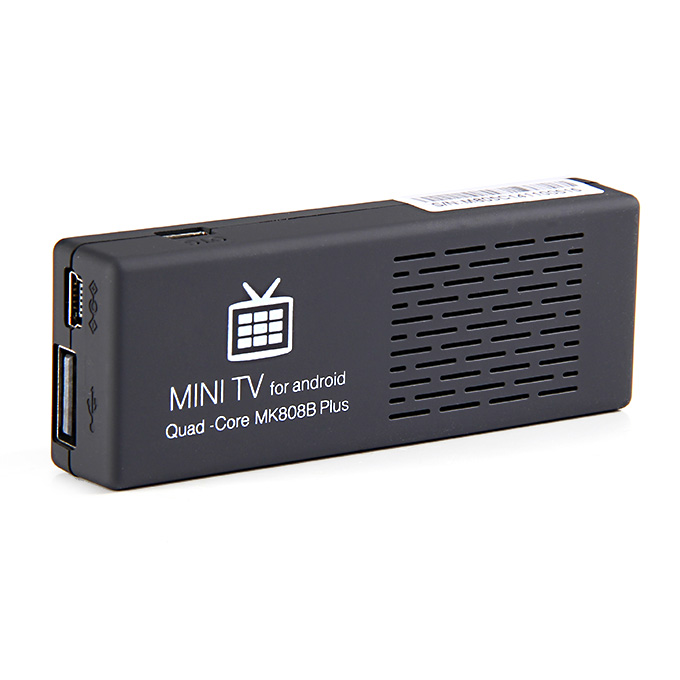 At hardware level, the MK808B Plus TV-Box features a Quad Core Amlogic M805 SoC which also includes an ARM Cortex-A5 Quad Core processor with a MALI-450mp4 GPU. It also has 1 GB of RAM and 8 GB of storage memory. In terms of connectivity, it has Wi-Fi b / g / n and Bluetooth 4.0, it has two free user ports, TF Card, OTG, Mini USB, USB 2.0 and one of the Mini USB ports is exclusively dedicated to feeding MicroSD reader and HDMI port cards. The other special point of the MK808B Plus is the Android OS 4.4 KitKat with 1080p video output and codec hardware decoding of H.265.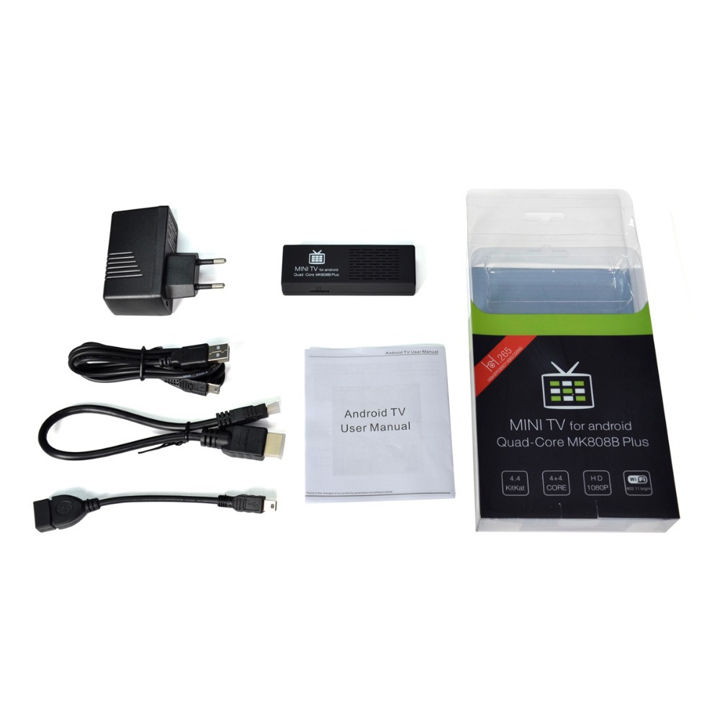 The TV-Boxes are becoming increasingly fashionable, constantly evolving and every day goes on sale a new product that surpasses even the former. That is why the MK808B Plus, at the price available from Gearbest, has become one of the most desirable products for those buyers who are thinking of buying a TV-player. It supports DNLA, Miracast, AirPlayer and can play almost anything you put in front. Another plus of the MK808B Plus, it is so easy to use that you just need to connect the corresponding USB to the place you want to, with a wireless keyboard or mouse.