Landvo S6 Review
Landvo S6 is the cheapest Samsung Galaxy S6 clone, not only looks like that one, it is also metallic, and it is even TouchWiz-ed. Gearbest is selling Landvo S6 for only $101 (only for 30 Pieces), by using the Coupon code LANDVOS6 and also offers $29,99 Free Presale Gifts for every order during the pre-sale period.
Landvo is a manufacturer of clones and the truth is that it has launched a precious one, the Landvo S6, which looks very similar to Samsung Galaxy S6 and, indeed, few users would realize the difference with the original. The Landvo S6 costs six times less than the price of the original Galaxy S6 and it Works, as we will see.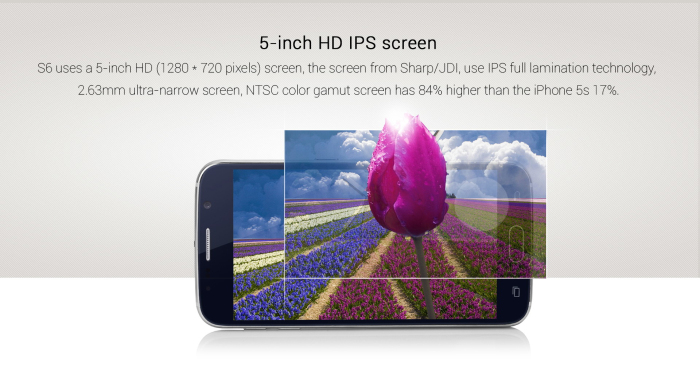 The Landvo S6 features a metal outer shell, using a modified version of the TouchWiz UI from Samsung and also the camera is virtually in the same position in which it is the Galaxy S6's. The sensor for the main camera is 16 megapixels, while the front camera has 5 megapixels. It includes a 5-inch screen with HD resolution (1280 x 720p), instead of a Quad-HD screen as the Galaxy S6 but the truth is that we do not need a 2K screen in a smartphone but to be the best clone need to stretch your diagonal up to 1080p, perfect resolution for this size screen.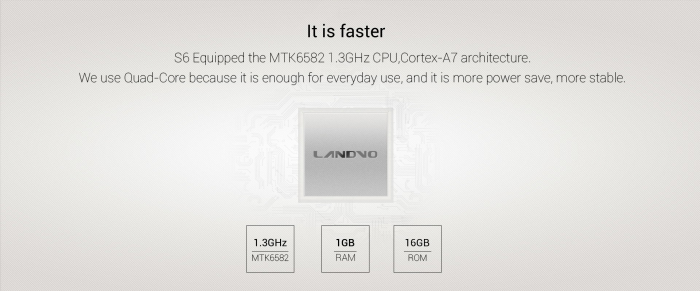 It also comes with a Quad-Core MediaTek MT6582 processor, very different to the Exynos Galaxy S6 (one of the currently better and more efficient SoCs) but with enough power to move all applications, 1 GB of RAM, enough not to suffer much lag and 16 GB of ROM. It also has a battery of 2550 mAh like the original, a pergect match with the processor, it will serve to support an autonomy for a day perfectly.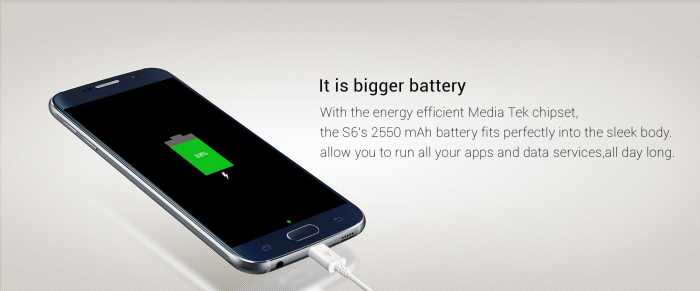 As for connectivity, we find WiFi, Bluetooth, etc. Like many other smartphones of this type the new Landvo S6 supports up to two SIM cards that work on 2G (GSM) and 3G (WCDMA) network and operating system is already the Android 5.0 Lollipop. Finally, it also has heart rate sensor, useful to emulate the functions of the original Galaxy S6.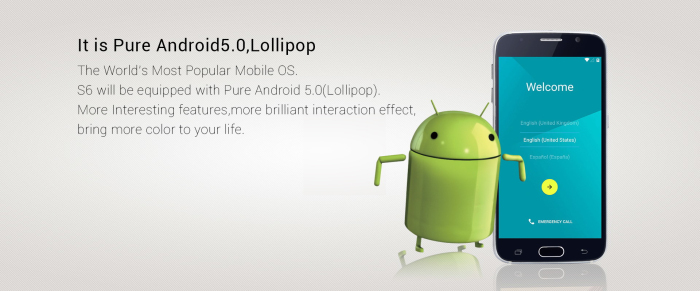 We all know that you will not find the same quality in the clone that on the original, but if you like aesthetics and are looking for a cheap smartphone with good benefits, you will find this clone one of the perfect devices and choices to supply the Galaxy S6 design and some other nice characteristics.
Landvo S6 Review