Gearbest big promotion (FLASH SALE) from 19 – 21 May
Gearbest, the technology online store, has a promotion activity now and we want to let you know all the details; it is called "For Tech Lovers Every Day is Valentine's Day (FLASH SALE)" and it will last for 3 days, from 19 May (today) to 21 May.

It is especially interesting for the Elephone P7000 smartphone, that can be ordered for only $159.99 with a discount coupon at 12:00 GMT today, with limited units, only 50 pieces. Moreover, customers can also order it by using coupon code EP7000 (saving $32) to purchase it now.
This promotion for tech lovers includes: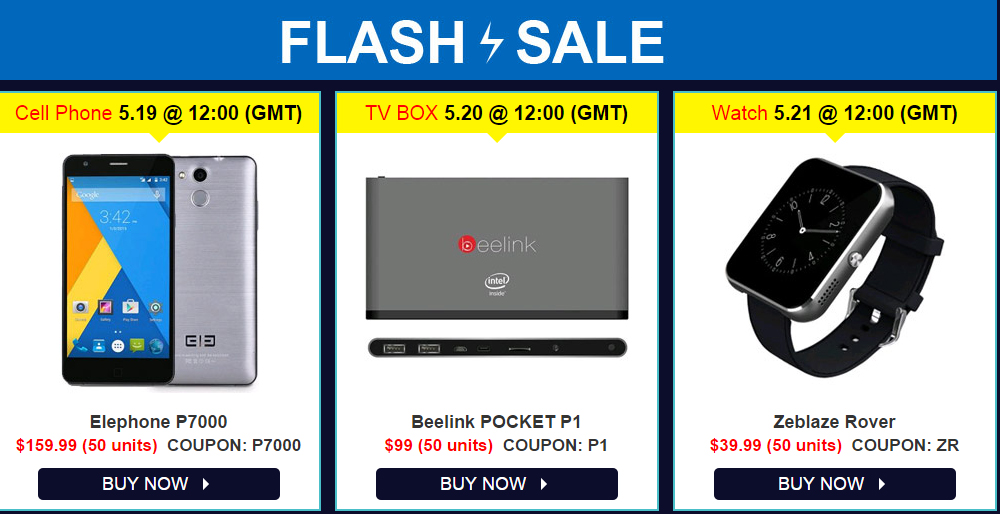 – Flash sale: Cell Phones, TV boxes and watches. – For him: Rikomagic RKM Intel 2GB/32GB WiFi Mini PC TV Box. – For her: ASUS ZenFone 2. – For couples: Miband BT4.0 Health Tracker Smart Watch.
Among the cell phones with great and affordable prices we can see LANDVO L500S, ASUS ZenFone 2, Lenovo K3 Note, Elephone P3000S, Elephone P6000, Mlais M52 Red Note, Cubot X9 or KINGZONE Z1.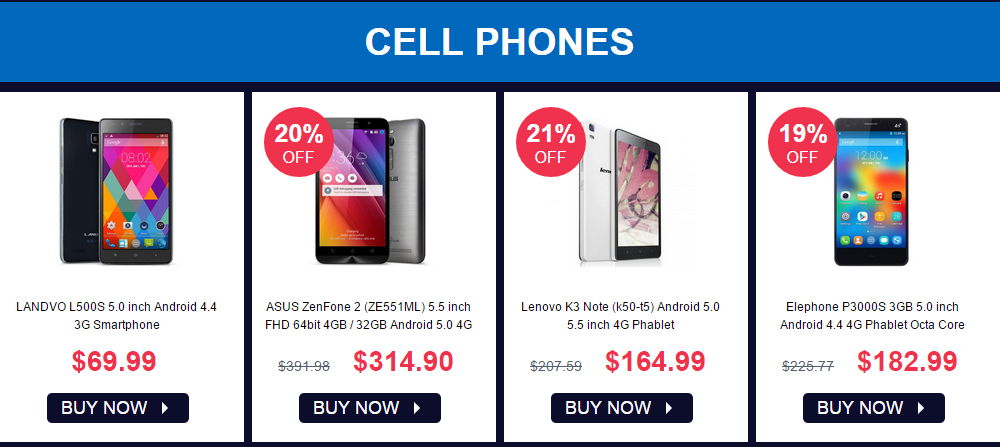 If you are looking for smartwatches, Gearbest has a great selection with Vidonn X6, GV18 Aplus, LED Watch Date Red Digital Rectangle Dial Rubber Band, NO.1 G2, TW64 Bluetooth 4.0 Smart Bracelet , U Watch U8 Pro, RWATCH M26 or No.1 Sun S2.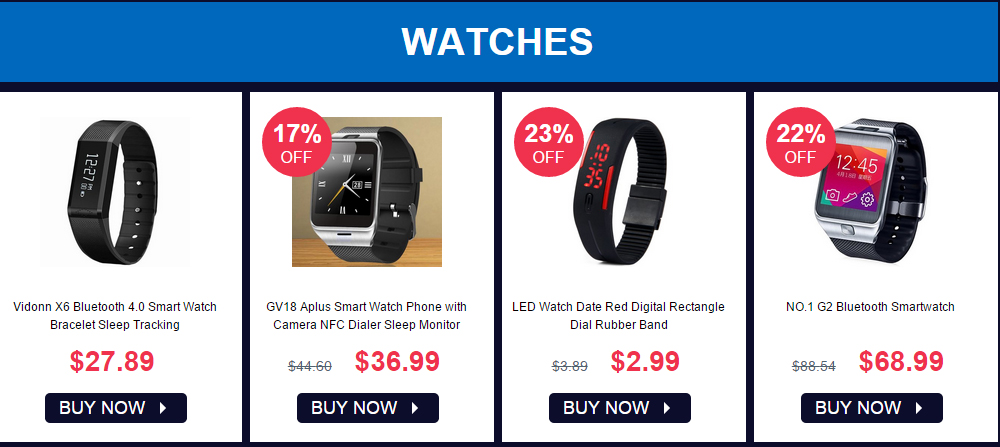 If you are interested in RC Quads, you can also take a look to this promotion, because you will find a lot of possibilities at the best prices. Anyway, what we recommend is that you look for all the different devices available, all the goods and discounts that Gearbest is offering, such as dashcams and sport cameras, outdoors and devices dedicated to athletes and sportsmen, lots of TV boxes, LED lights and flashlights, e-cigarettes and Tablet PCs, as Chuwi Vi8, VOYO WinPad A1s or Teclast X98 Air II, for example. You will not regret.
Gearbest big promotion (FLASH SALE) from 19 – 21 May