ECOO E04 vs Jiayu S3 Review
ECOO E04 and Jiayu S3 are the latest smartphones available in 1949deal, the cheapest webstore for mobile devices. Some already said ECOO E04 can be the best rival of Jiayu S3 along with Cubot X9, so let's see what they feature separately. 1949deal provides actually $5 coupon for Meizu M1 NOTE, ECOO E04, Jiayu S3 Android phones. Coupon code is 1949deal2013.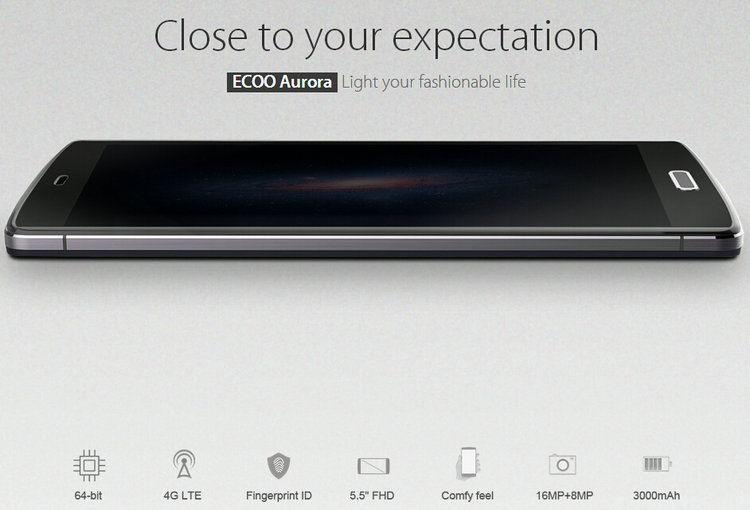 ECOO E04 is a new smartphone that has been launched in a range with much competition, so ECOO brings to market a phone with a 3000 mAh battery, 2 GB of RAM, a 64 bit MT6752 processor, FHD 5.5-inch screen and even a fingerprint scanner on the front for security. A very complete device, which comes pleasantly balanced in all respects with hardware to match together with a very aggressive price (good for buyers). ECOO E04 black and ECOO E04 white for only $189.99 (€158.45).
The ECOO E04 enters into the phablet category thanks to its 5.5-inch IPS display with a Full HD resolution of 1920 x 1080 pixels that comes to life through the 64 bit MT6752 SoC by MediaTek at 1.70 GHz, consisting of 8-core Cortex-A53 and Mali-T760 graphics coupled with 2 GB of RAM and 16 GB of internal storage expandable up to 32 GB through microSD slot.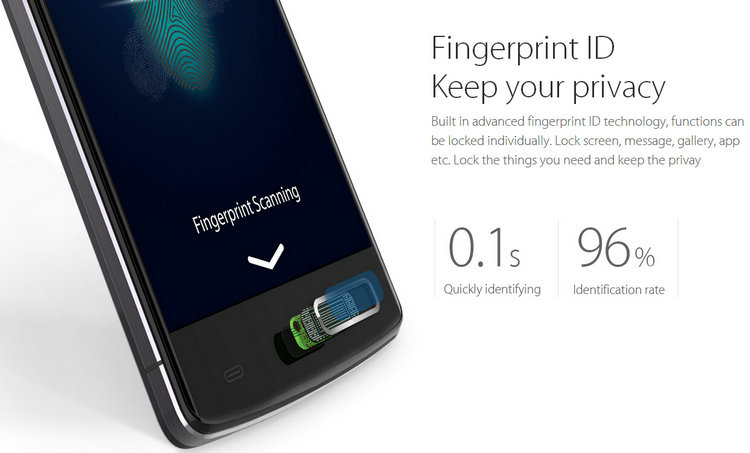 The rest of the specs remain the very best of its range, a 16 megapixel rear camera with dual LED flash, a front camera of 8 megapixel designed for selfies, the long-awaited 4G LTE connectivity, 3G, WiFi 802.11n, Bluetooth 4.0, GPS, FM Radio and has dimensions of 156.7 x 77.5 x 9.3 mm thick with a weight of 160 grams, features the Android 4.4 KitKat operating system (Android 5.0 Lollipop update coming soon).
Jiayu S3, meanwhile, is the new flagship of the brand, with a great design that can be considered a hybrid of an iPhone (on the front of the phone) and Meizu MX4 (on the rear). The thickness is only 8.9 mm with a rounded back panel, easy-to-grip, that gives the impression of being thinner with a dimensions of 152 x 75.2 x 8.9 mm and 189 g. Buy it for $208.99 (€174.30).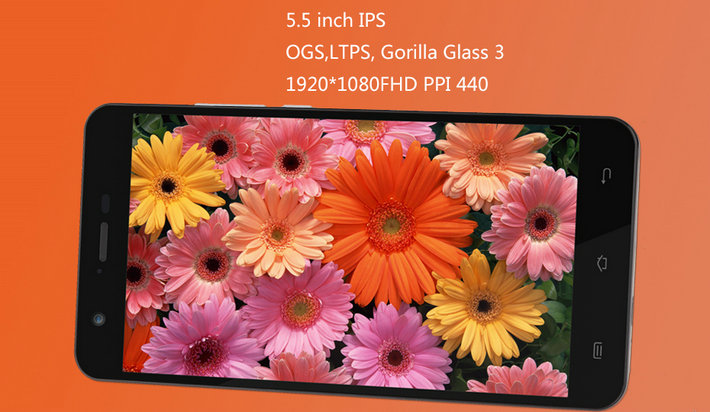 In terms of display, Jiayu S3 has a big 5.5 inch screen protected by laminated Gorilla Glass 3 to a resolution of 1920 x 1080 pixels. It is supported by the MediaTek MT6752 SoC, consisting of an Octa-core Cortex-A53 processor at 1.70 GHz (64 Bits) and ARM Mali-760 MP2 GPU at 700 MHz, coupled with 3 GB of RAM and 16 GB of internal storage, expandable up to 64 GB with an additional SD.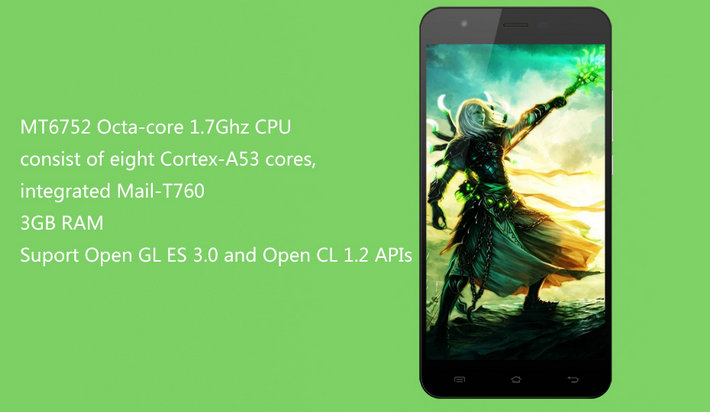 Other features of the phone are complemented by a dual SIM, a 13 megapixels Sony IMX214 camera with dual LED flash along with a front camera of 5 megapixels of 4160 x 3120 pixels and 1920 x 1080 pixels, respectively, 3000 mAh battery, 3G (900 MHz) connectivity, 4G LTE, NFC, WiFi 802.11, b, g, n, ac, Wi-Fi Hotspot, Wi-Fi Direct, Bluetooth 4.0, OTG and GPS. The audio hardware has two speakers, a micro USB and includes the Android OS, 4.4 kitKat version.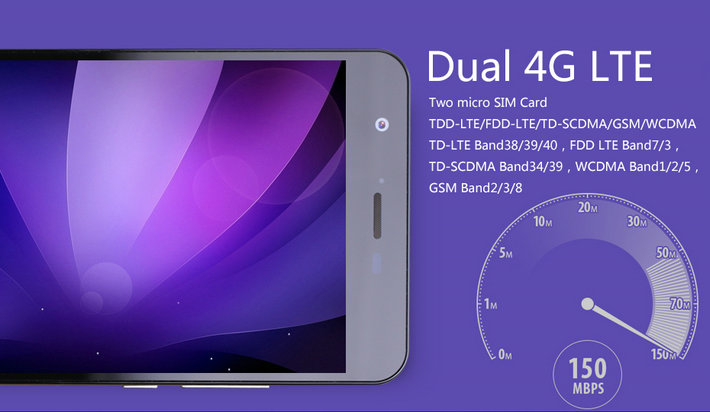 Finally, Cubot X9 comes on an aluminum chassis powered by MediaTek MT6592 SoC, an Octa-core processor running at 1.4 Ghz that also features Mali-450 MP graphics processor prepared for high performance tasks, 2 Gb of RAM that ensures fluidity and 16 GB of internal storage expandable up via microSD card. You can buy Cubot X9 black and Cubot X9 golden for only $136.99 (€114.25).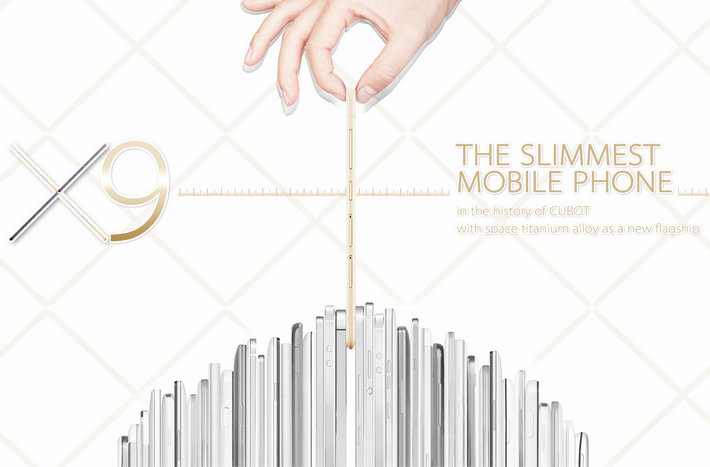 Cubot X9 has a display of 5 inch, IPS technology screen and HD resolution of 1280 x 720 pixels, including the Android Operating System, 4.4 KitKat versión, which performs better, faster, more efficient, and bring simpler interface, and a battery of 2200 mAh that indicates a long duration before need charging. Its features are completed with a Sony software rear camera of 8.0 megapixels formed by a 5-element lens and an aperture f/1.8, a front camera of 5.0 megapixels with a 4-element lens and Laser Direct Structuring, a professional laser processing, injection and electroplating 3D-MID production technology.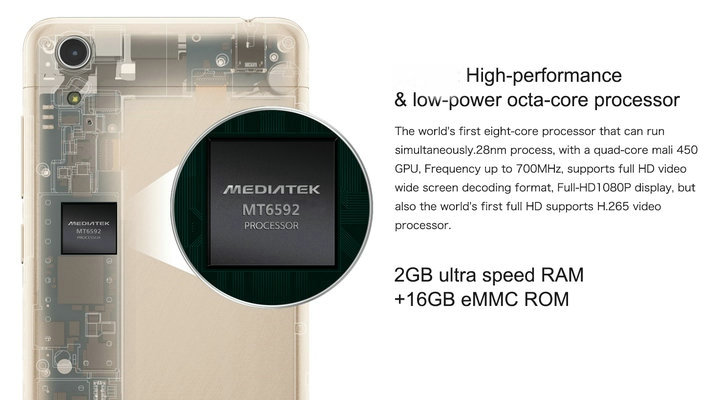 As Jiayu S3, Cubot X9 follows a slightly similar lines to the iPhone 6, but with several distinctive touches. In any case, the design is a point also emphasized by the low thickness. The dimensions of it are 72.5 x 143.5 x 7.3 mm ,it weights 124 g and features 3G connectivity at 900 MHz, WiFi 802.11 b / g / n, Bluetooth 4.0 and GPS. These are the details about Cubot X9, a mid-range smartphone also at an impressive price.
In short, Jiayu S3 is a pretty good device that offers great features and is a powerful smartphone at more than reasonable price and ECOO E04 is a more than competent rival in all respects, because With these specifications we really see that the ECOO E04 is on par with the Jiayu S3.