Bluboo X550 Review
The battery on smartphones is one of the problems most requested by users, as there are few alternatives or solutions to this problem. Bluboo X550 is a smartphone with a 5,300 mAh battery with quick charge PumpExpress Plus. It is available via Gearbest for only $143.89 by using the coupon code X550.
Bluboo is an Asian brand that has brought to market a device that is very interesting, and with a price impossible to find in the global market. This is the Bluboo X550, a more than recommended terminal whose main characteristic focuses on the battery.
As mentioned, Bluboo X550 is a smartphone which great strength is the battery. Which promises two or even three days of autonomy. Apart from this, another of its characteristics is the thickness of 9.5 mm, more than decent. The dimensions of 148 x 78 x 9.5 mm already seem a standard in modern times, but for this device are very successful also considering the battery capacity.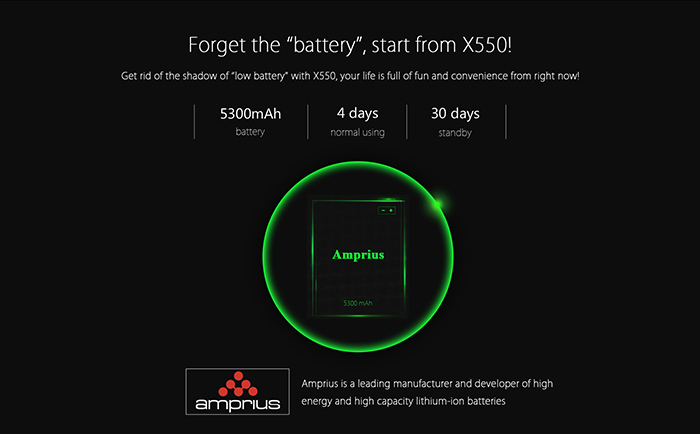 These 9.5 mm are accompanied by a 5.5-inch screen with HD resolution (1280×720 pixels, 267 dpi with similar surface). It coms with 2 GB RAM and 16 GB of storage memory, expandable via microSD. Bluboo X550 use a MediaTek MT6735 processor of 64 bit at 1,5 GHz, Quad-core with Cortex-A53 technology and Mali T-720 GPU.
In another vein, Bluboo X550 includes a 13 megapixel rear camera, 2 megapixel front camera, dual SIM, connectivity with Cat.4 providing FDD, LTE and 4G, and it also comes with Android 5.1 Lollipop from factory, so this is great news, since many terminals presented today still come with Android 4.4 KitKat; so it's a point to thank. Like its price, very cheap for what it offers.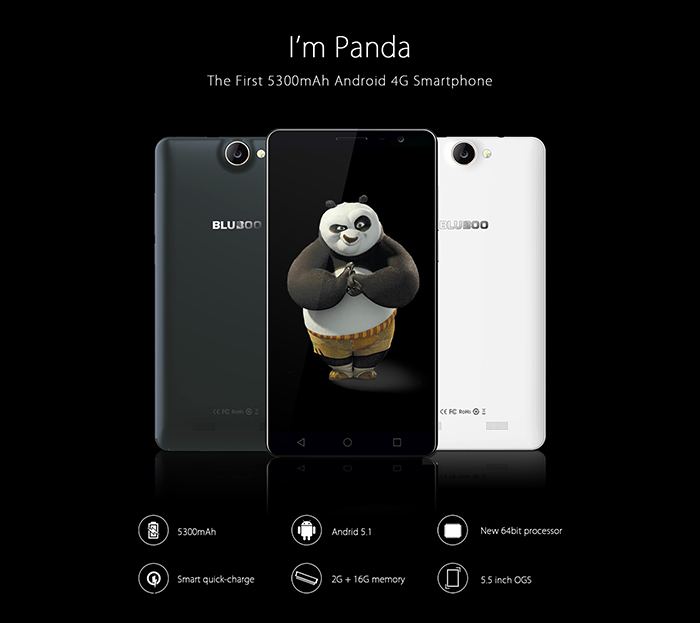 The huge battery of 5,300 mAh. that reaches double figures the most common on the market. Together with the battery we would get a mid-range smartphone with many details. Highly recommended.
Bluboo X550 Review