Analysis of Space Liner
Space Liner is a platform game set in the space. It was launched last December, and it has won many followers.
The game has been released by Hexamob, a company dedicated to the development of mobile applications.
The game is set into the space, at a time when AI controls the world. The Technots are responsible for maintaining the delicate balance between technology and development, trying to save the organic spices that are in danger.
The story is simple. A succession war divides Technots, and the banished candidate decides to steal the energy source of the Technots, who will be forced to fight to get it back. ARIS, the second heir of the dynasty, is the responsible for the loss of the Eternal Core, the power source of the Technots.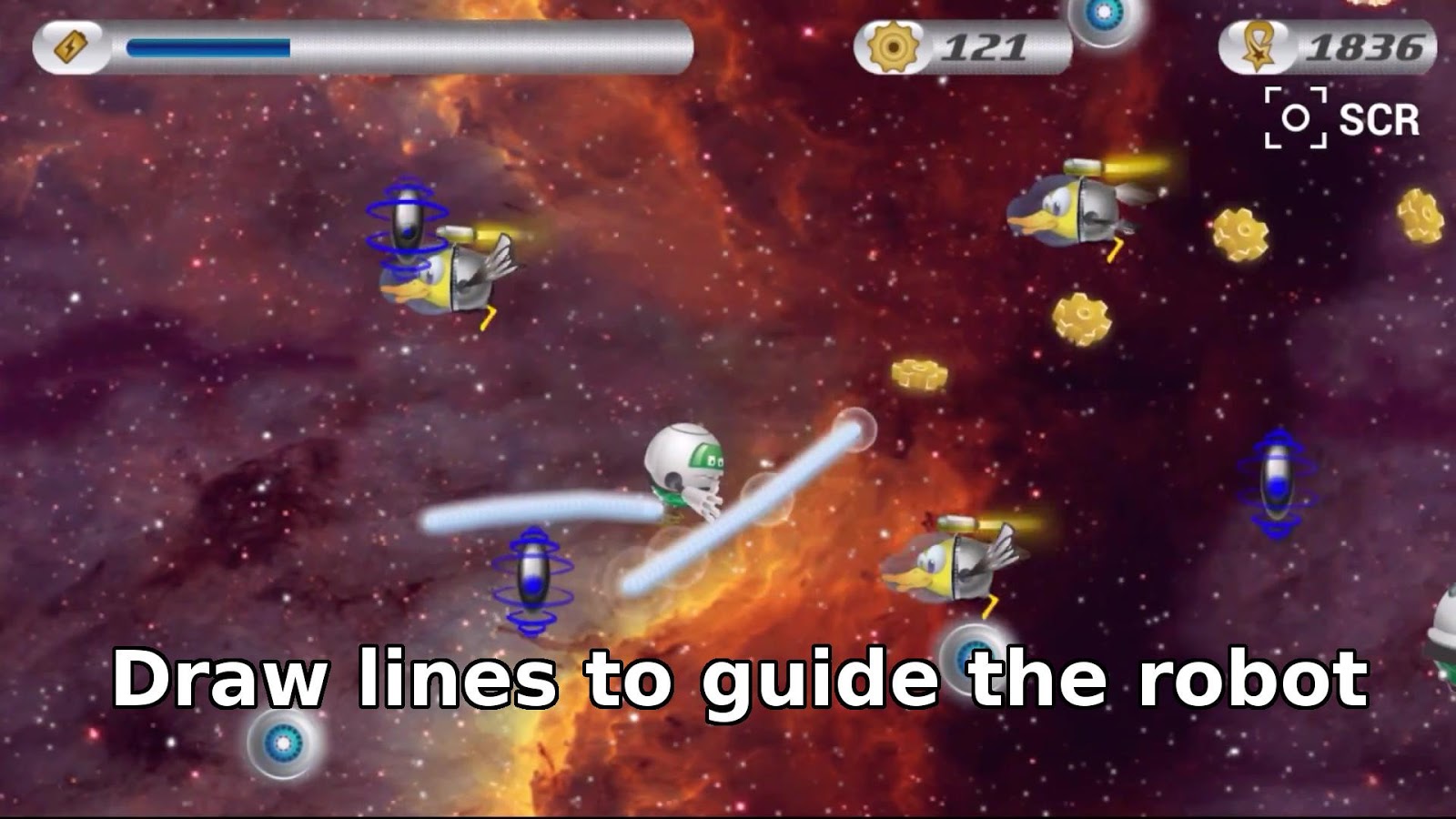 Along with the Eternal Core, ARIS also stole the sacred eggs of the space ducks tribes and he is now keeping them under his control. The only hope for the Technots, is getting back the Eternal Core, and you are one chosen to perform the risky mission.
Space Liner is designed for smartphones and tablets, and the controls are quite unique. We will lead our Technot across multiple dangers to successfully pass each level. The gravity pushes down, while we can direct it drawing lines that will guide its path.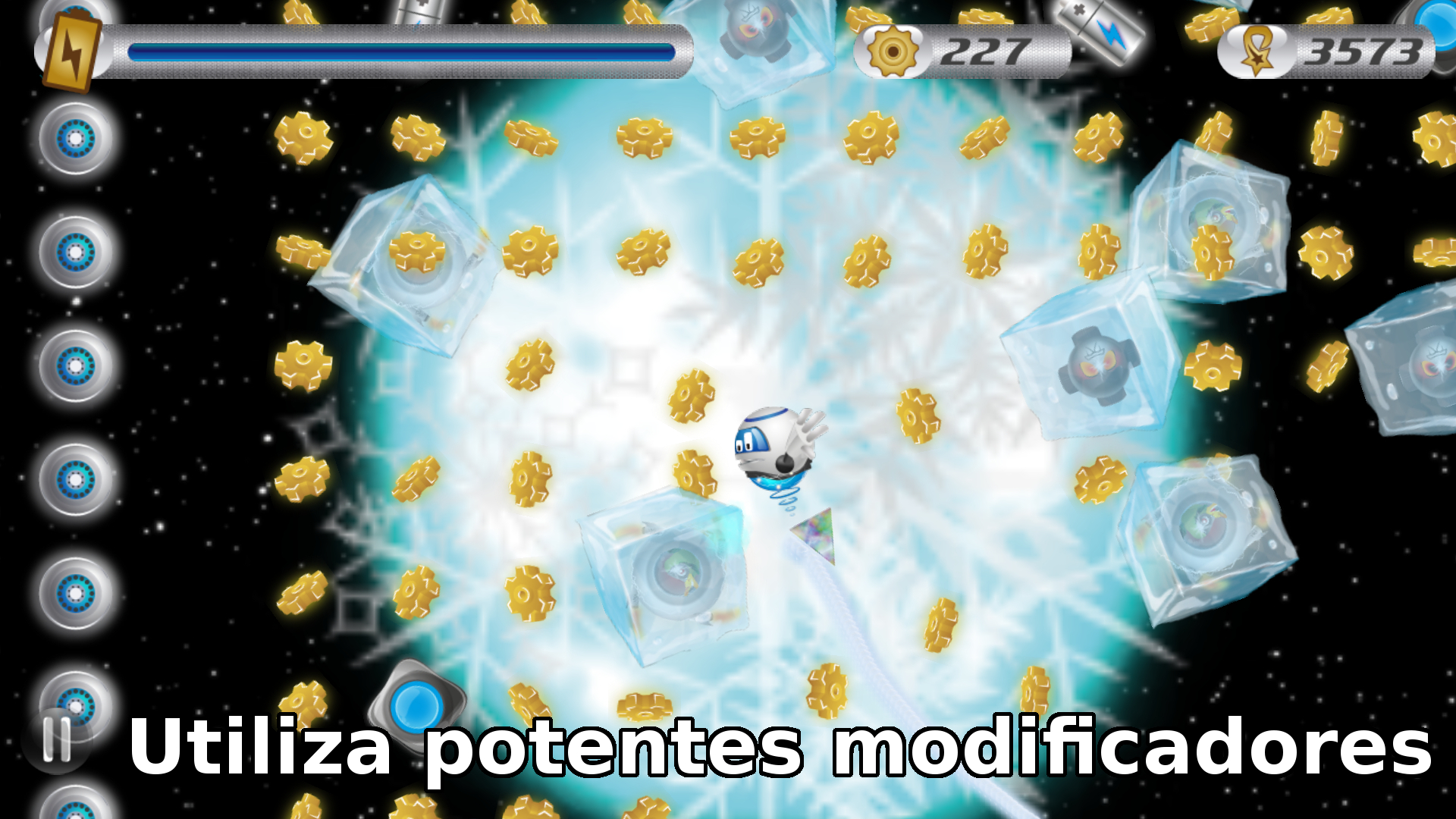 With one finger, we can draw a path to drive the Technot through space ducks, meteorites, and all types of potential hazards that we will gradually discover as get to higher levels.
As we move through space with our Technot, we will accumulate gears, which can change by enhancers that will help us overcome the most difficult situations.
Space Liner has over 50 levels with increasing difficulty, divided in 3 different worlds. The first levels serve as a tutorial, and the difficulty quickly begins to increase as the new elements are gradually introduced.
In each world there are extra levels that we can unlock. All the levels can be played more than once, as we try to increase the number of gears collected. The levels can be overcome by just reaching the end point, but there are several possible paths, and some will give us much more rewards than others. In any case, we can always replay a level and accumulate more gears in our account that will allow us to obtain more enhancers.
If you like this kind of games, it's worth giving it a try. It's surprisingly addictive, and the control of the movements of our Technot using lines drawn in the space becomes a real challenge.
You can get Space Liner for free at the Play Store, and it's available for Android smartphones and tablets.