Zombie Tycoon 2 available on the Play Store
Zombie Tycoon 2 available on the Play Store
Zombie Tycoon 2 is available on the Google Play Store. It's the latest game to jump from the PlayStation 3 to Android, but with one special feature: it requires a controller to play. Zombie Tycoon 2 is the first SHIELD-exclusive title, although it probably will come to other Tegra 4 devices eventually.
Zombie games are really popular now, and in the current context, this game offers unique features that deserve your attention. The Zombie Tycoon series has a mix of strategy and zombie action. You have two sides to choose: Orville Tycoon or Professor Brainhov. If you choose to play as Doctor Brainhov, a mad scientist and undead enthusiast, you will try to take over the world with your undead army. On the other side, if you are Orville Tycoon, an apprentice-gone-rogue, you will have to deal with the heavy-duty zombies. In any case, you will be immersed in an epic war between two masterminds of Evil.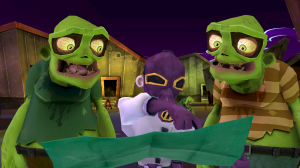 Zombie Tycoon 2 includes the online multiplayer option and the double-sided single player campaign. With the multiplayer campaign, you can conquer the massive multiplayer map while create the best strategy to combine 6 different types of zombies: scavengers, samurais, scouts, engineers, brawlers and cleaners. You should also master the four Monsters and unleash a horde of zombies on your opponents. If you choose to play the Single Player mode, then you will experience a thrilling campaign in which you can play two different types of zombies while exploring the 8 missions. You will need to defeat two epic bosses to win the game!
It's offered on the Play Store for $9.99, but you need to remember that it can only be played with the SHIELD.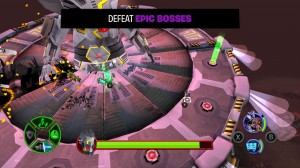 As featured in TegraZone, pick your faction, Monster, strategy, and find out who gets to become King of the Undead!
More information at Frima Studio.