Xiaomi will arrive in the West in 2019
It will take some time before the Xiaomi smartphones arrive officially on the US and European markets. This was confirmed by the company's new senior VP, Wang Xiang, at the launch of the latest Mi6 that took place in Beijing just a few days ago.
In an interview with Cnet, Xiang explained that the group intends to be consolidated in the United States "to be well prepared and make a boom in those markets", ie by leveraging all available channels – not just direct online sales, but also telephone operators and presence in physical stores. The strategy, however, takes time and resources that Xiaomi is currently using to divert elsewhere.
The goal is to arrive in the US by 2017, previously identified by the group: the home market is already quite difficult to handle – last year sales declined and Xiaomi slipped from third to fifth position by number of disposed devices – and for the admission of Xiaong itself, the group's production structure is already well under stress in supplying devices to the 30 markets (most of which emerging) to which Xiaomi is currently shipping.
As a future goal indicated by the new number one of the company, we must talk about 2019, not before (at least things change during next months). The hope at this point is that for Western Europe the temporal window may be the same as told.
Xiaomi Mi6 is on the way, anyway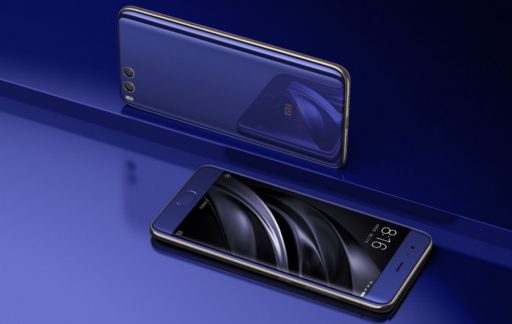 Wether here or there, somehow Western users will find the way to buy the new Xiaomi Mi6, the latest top of the range smartphone made by Xiaomi. In fact, pre-orders are available on GeekBuying for 457,80 €. This is the model with 64 GB of internal storage, 6 GB of RAM and a Qualcomm Snapdragon 835 processor, the same seen in the new top of the range Samsung Galaxy S8.
At the aesthetic level, the company did not make extreme changes such as Samsung and LG: the new Mi6 looks like a more traditional smartphone with a 5.15-inch screen with curved glass on all sides. On the back side, instead, a dual photographic module is mounted, with a 12-megapixel sensor that combines a wide-angle lens with a zoom lens. The device also features a 3,350 mAh battery while the 3.5 mm audio jack is missing.
Over the past few hours there were still no reliable information on the availability of the device especially outside the country of production. In the last few minutes, however, Geekbuying made us know that it is ready to pre-order the version with 64 GB of memory at 457,80 €. The first shipments will start in 29 days (May 19th). If you are interested in the 128 GB model or the particular version with ceramic case, you will still have to wait.