With Spotify you can already watch videos on Android and iOS
Yesterday was leaked that Spotify was preparing an update to launch a video service on mobile platforms this week, so that users can already find this option on their mobile phones. While Spotify has not made it official, both users of Android as iOS can already get video option from the Browse menu.
For the moment the service is already available to users located in the US, UK, Germany and Sweden, but hidden. For the new option you will have to go to Shows option in the Browse menu, where you can also choose from a variety of content. The contents are not only music, as there are videos of ESPN, Comedy Central, MTV, BBC News or Vice Slate and the user can choose whether to view specific videos or follow the shows themselves, the same way you can do with music artists today.
For now the videos are small clips of shows, such as one skecth, sporting short clips with the best plays or analytical television interviews. This style of shorter clips are common and easy to find on YouTube by successful shows of American television, however, this option can be saved for premiums users if they want to watch them later or offline.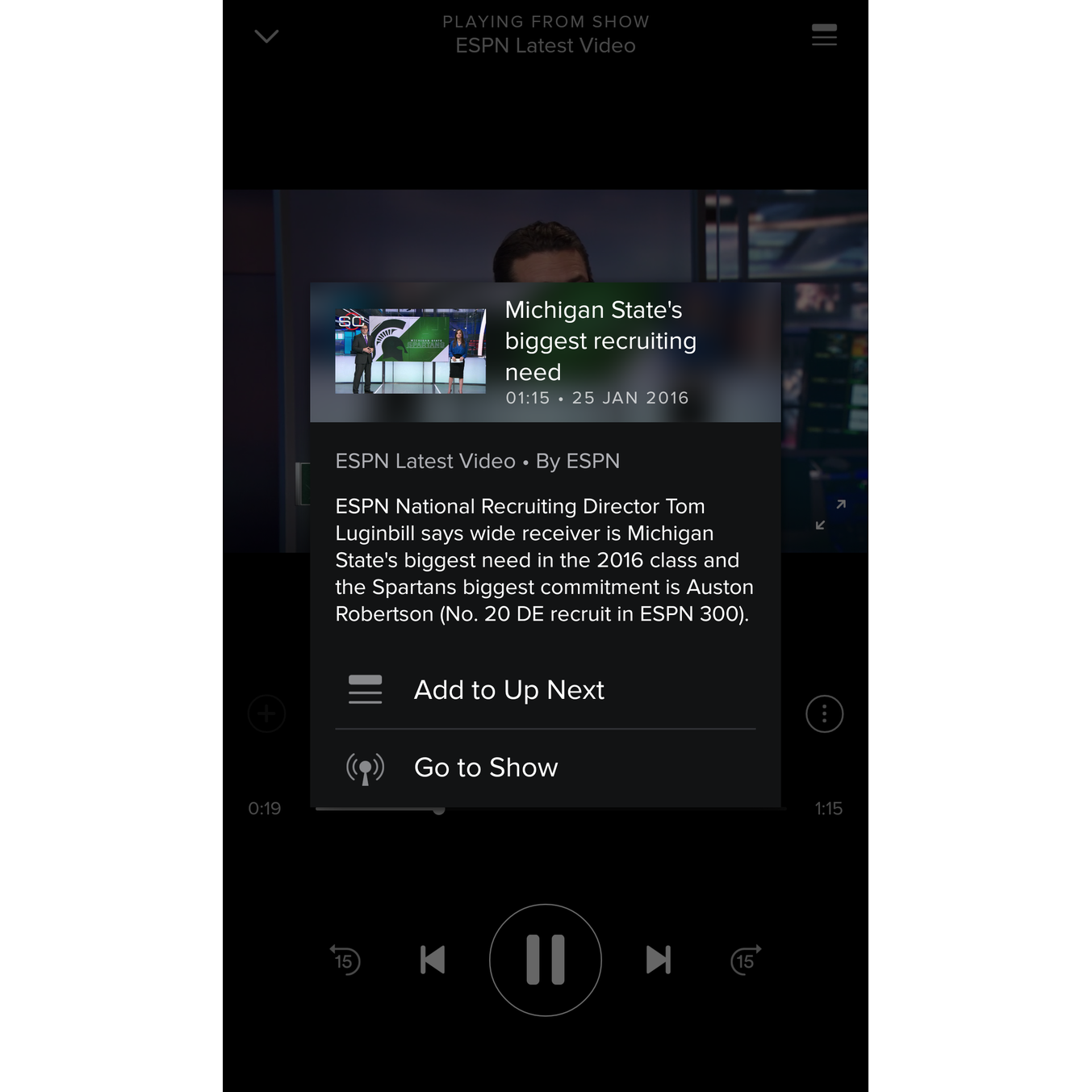 The arrival of video thus joins the commitment to podcasts that have long since been offering in these four markets. Some options that are expected to arrive in other countries where Spotify offers streaming music, although so far no specific date. The option is called Shows under the Browse menu. It is "hidden" as with other recent releases of the company. Spotify does not seem to be willing to hinder users who just want to listen to music.
The new option will be appreciated for those who want more than only music content; It is a wide selection of clips offered by different sources. So there's a bit of everything: news, sports, comedy… it is similar to the Discover tab on Snapchat, but only on video.
With Spotify you can already watch videos on Android and iOS