WhatSIM, a SIM to use WhatsApp for free worldwide
WhatsSIM is the last idea of Manuel Zanella, founder of Zeromobile. It is a SIM card that gives you WhatsApp access for free worldwide, regardless the Wi-Fi network availability and without any extra data plan.
The idea is simple. For a flat fee of € 10 per year (or € 5 in some countries), we can have unlimited data to send WhatsApp text messages in more than 150 countries all over the world. This is possible thanks to the agreement WhatSIM achieved with over 400 mobile operators to use their services. You can check here the list of countries with coverage.
The price is incredibly cheap, as it allows us to travel abroad without relying at all on the presence of Wi-Fi networks and without requiring the use of data roaming, which usually has a pretty expensive rate.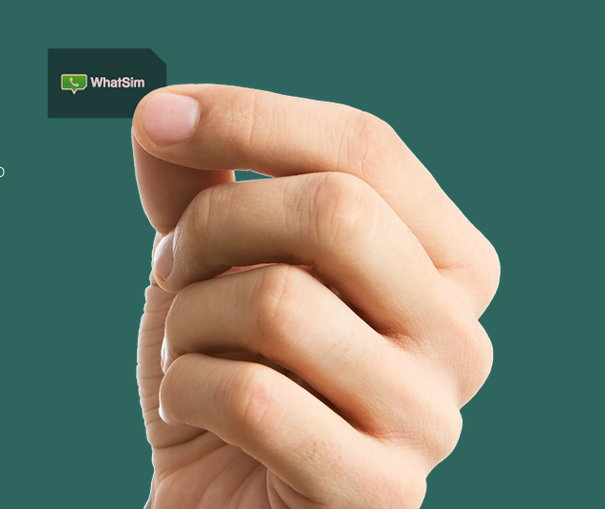 With WhatSIM, text messages are free and unlimited (except by the initial € 10), but it doesn't apply to media files. To exchange photos and videos, WhatSIM uses a credit system. Every extra recharge of 5 € will provide 1000 credits, which can be spent to send photos and videos.
With this method, they can adapt a little WhatSIM to the rates of the different countries, as the amount of credits that sending a photo costs, will depend on the country where we are. To simplify a bit the rating system, WhatSIM distinguishes 4 areas with a specific rate for each one.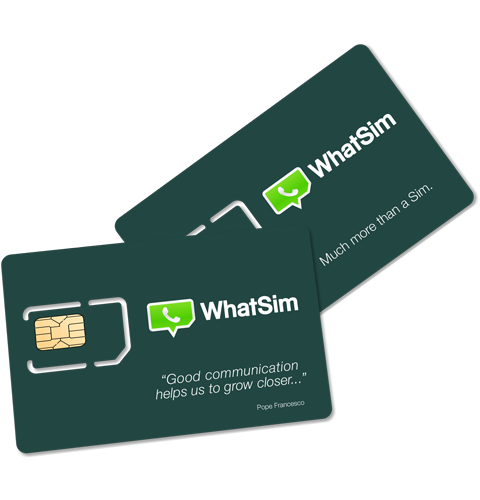 For example, Europe, America, Australia and other countries with relatively cheap phone rates are included in Zone 1, where sending a photo costs 20 credits and sending a video 100. In contrast, countries with more expensive rates, such as Canada , Chile or Mexico belong to zone 3, and if we are in one of those countries, we will have to invest 150 credits to send a photo or 600 to share a video.
For more information, you can check here the list of countries included in each of the four areas.
In any case, if we want to chat simply with text messages, it doesn't matter where we are, we don't need to invest a single more penny, with the initial €10 fee we can sent unlimited text messages worldwide. The WhatSIM recharge will be available from February 26, but the SIM card is already available and it can be purchased at local retailers as well as at their website.
Source: WhatSIM news.