WhatsApp shows links preview
WhatsApp shows links preview
WhatsApp is often adding new functionalities to its messaging services. The next addition might be the preview option of the website links included in our conversations. Or at least this has been suggested in a recent article in Xataka Android.
They reported the preview feature in a few links when you have the automatic download of images available. The appearance then is similar to the social networking posts (posts of images, news o videos), and sometimes, people can have mistaken them for ads.
If this is true, it could be a nice step forward in the links sharing. Besides, you would have the possibility to choose if you want the functionality on or not (depending of your bandwidth, your connectivity or your personal preferences). This could be one of the features included in the next update of the app.
This news come just a few days after the company announced the possibility to change the number associated with your WhatsApp account in its last update. It was an expected update, as you needed to reinstall the whole application when you wanted to use another SIM card.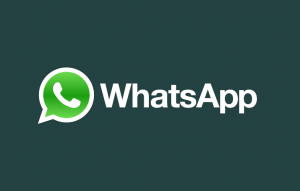 The company is improving its app with more and more features, as the competiveness of the sector is running high. Hangouts is pressing hard, and Google Talk and Skype also compete for some sectors of the market. Still, WhatsApp is one of the most popular messaging platforms. One of the last examples of added features was the possibility to make voice calls since this August, in a way very similar to Skype.
WhatsApp is available for Android, iPhone, BlackBerry, Windows Phone and Nokia Symbian.