Whatsapp and its competitors
Whatsapp and its competitors
Whatspp has been on everyone's lips these days thanks to the recent purchase by Facebook. There have been a lot of speculations about the future of the company, but both Facebook and Whatsapp stated that nothing would change.
A very unusual Whatsapp's problem left millions of users without service for a few hours last weekend, and people began to wander about the possibility of real alternatives.
Many of its members decided to try Telegram, which had been quickly gaining strength in the last months. In fact, so many people decided to change that they literally collapsed Telegram servers; as they did not expect massive users' registration. The company claimed to have over 100 new registrations per second, which created problems in Europe.
Now, it seems that finally Whatsapp has realized that there are real competitors in the market and during the Mobile World Congress, Jan CEO Koum has announced a long-awaited new feature. Apparently, on the second quarter of the year, Whatsapp will support voice calls.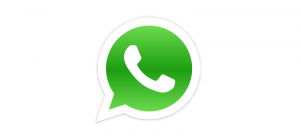 It is an important improvement, which can retain many users, since we would have the ability to make voice calls for free. While this option is an absolute novelty in Whatsapp, as now it only allows to send small voice recordings, it is already implemented in other instant messaging services such as WeChat, Viber, Skype, LINE or even Telegram, among others.
Whatsapp still has the largest number of registered users, and other services are still at a considerable distance, but if the company wants to maintain this position, it will have to offer the same as its competition. And for now, Whatsapp still has some very weak points, especially regarding its compatibility.
Other instant messaging services are cross-platform and can be used from mobile, tablet and PC. Whatsapp is only available in mobile version, and nobody understands why there isn't a version for tablets yet. Over the coming months we will finally see changes in this regard.