What is Google I/O 2017 and what will be presented. Part I
During the year, Google organizes several events to present new devices or new features related to applications and operating systems, but the importance of Google I/O is unmatched. Each year, Google appoints developers to present all the new features that will be launched from there a few months later.
New Android versions, virtual reality news, and revolutionary devices are the typical Google I/O menu. For the year 2017, the Mountain View company set up developers on May 17 at Silicon Valley. In the three days of Google I/O 2017 there will be keynote events and events that will show the products of Google's future.
As usual, you can make predictions on what Google will present. One of the few certainty is definitely Android O. The new version of the mobile operating system has already been announced a few months ago and during the Google I/O 2017 will make its official debut. Fuchsia, the new operating system for computers that should replace ChromeOS (and perhaps even Android), is expected too.
As for the new products, Google could submit a new version of Google Home, the home server launched last autumn. With Apple ready to launch Siri Speaker and Amazon releasing Echo Show, Google could launch the Google Home 2.0 that integrates a touch screen to interact with applications for the smart home.
Other novelties could also include increased reality and virtual reality. The DayDream VR platform was launched in the fall of 2016 and still fails to take off. Google may have news about the compatibility with other smartphones and new content available on the Google Play Store. Additionally, there may be news about Project Tango, Google's project to bring increased reality within smartphones.
What to expect from Google I/O 2017. Part I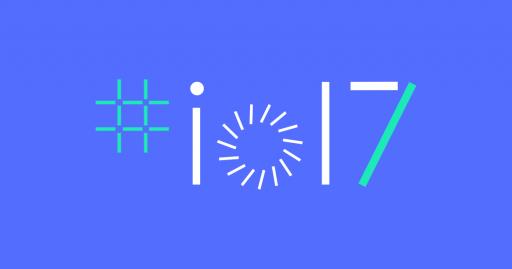 Android O
Surprisingly, Google announced the latest version of the mobile operating system directly on the official blog. Users can already download the beta and test Android 8.0 on their smartphones and report bugs to Google. The Google I/O 2017 will be used to present developers with all the new features of Android O, from the new notification management system to battery-related improvements thanks to the optimization of hardware and software on which the developers have been working for a couple of years now. Finally, Google might reveal the real name of Android 8.0. Every version of the operating system is linked to a sweet, many claim that O is for Oreo (biscuit very popular in the United States), but it is very likely that the Mountain View company ask the question this summer.
Fuchsia and Andromeda
Google has been very active in recent months, especially with regard to the development of new software. From the few leaked news in the previous months, Big G is working on a new operating system: Fuchsia. The available information is very limited, but the only thing is that it is not based on Linux but on a kernel called Magenta. In Google's forecast, Fuchsia should be the future operating system for both smartphones and computers, and will replace Android and ChromeOS. The leaked news so far is very few and probably the Google I/O 2017 might be the right opportunity to make some clarity.
Same clarity that would also serve on another project that Mountain View's company has launched: Andromeda, another operating system announced in recent months but on which no one has ever heard any news. According to some rumors coming from Silicon Valley should be an operating system for Chromebooks, and some devices should already be ready, but no picture has been leaked for the moment. Google I/O 2017 may be the right opportunity to figure out how Google will move in the next few years in the world of operating systems.
Google Home 2.0
Although the first version of Google Home has been launched just over six months, it is very likely that Google will take advantage of the event to launch the second version of the home server. With Apple ready to launch Siri Speaker, an assistant to be placed in the center of the home and equipped with a screen to interact with, and with Amazon who has already presented Echo Show, another Home Assistant with built-in touch screen, Google could follow the wave and announce Google Home 2.0 with integrated applications to manage the smart home.
Google Assistant
With a somewhat surprising announce, Google could use the Google I/O 2017 stage to announce the Google Assistant landing on the App Store. A real frontal attack on Apple and its Siri personal assistant. In recent months, Google has worked hard to perfect its voice server and would like to test it against Siri. In addition, Google Assistant related to Android smartphones could be announced.