Vybe, the smart bracelet
Vybe, the smart bracelet
Vybe is a smart bracelet currently in a private crowdfunding campaign. The Vybe bracelet is a device that notifies users when they have a phone call or a text message. The bracelet vibrates once for a text message or once each second if the phone is ringing. The idea is to help people avoid missing important calls. Besides, the bracelet also incorporates a button that allows us to directly reject an incoming call if we don't want or can't talk at that moment.
Another interesting feature of the bracelet is the fact that it also vibrates when we move away from the phone. So, we will not forget the phone because if the bracelet travels more than 50 feet away from the phone, it starts vibrating to alert us.
Vybe uses Bluetooth 4.0 to connect with the smartphone, so it's low power consuming. It uses a rechargeable lithium ion battery which doesn't need replacing. One charge last about 4 days and you can recharge it via micro USB in two hours. The bracelet is compatible with iPhone 4S and higher and all Android, BlackBerry and Windows Phone models that support Bluetooth 4.0.
The smart bracelet comes with a 1 year warranty against manufacturer defects.
You can preorder the Vybe bracelet for $39 and you can choose between 7 different colors. If you want, you can also buy bands separately. The bracelet is designed to be worn around the wrist, but they have an extension available to make the Vybe fit around your ankle.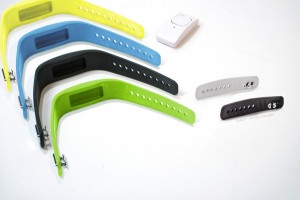 You can find more information of the Vybe bracelet in its crowdfunding campaign website. You can preorder it there and the creators promises that all the bracelets preordered will ship by February 28, 1014, or your preorder payment will be 100% refunded. They are also sold internationally by adding $9 for Canada and $15 for anywhere in Europe, Australia and New Zealand.
Source: DigitalTrends.