Venice, the first BlackBerry with Android
The Canadian firm would have planned the release of a device with the operating system of Google. Curved screen, slide-out keyboard and powerful camera between its likely features.
Earlier this year BlackBerry presented its latest smartphone: Leap, successor to the Z3. During the announcement, John Chen, CEO of the company, said that they had two new phones in the pipeline, but only spoke of one curved screen, following the model of the Galaxy S6 Edge. The smartphone received the code name The Slide because it has a sliding screen that gives rise to a physical keyboard, something that had already bet with BlackBerry model Torch.
But it would hide a much bigger surprise: instead BlackBerry 10 it will incorporate Android system. Rumors suggest that the device will be called Venice and internet images abound on how would look and what would be its features. While Android will be the base system services like BlackBerry Hub and others would be present in Venice.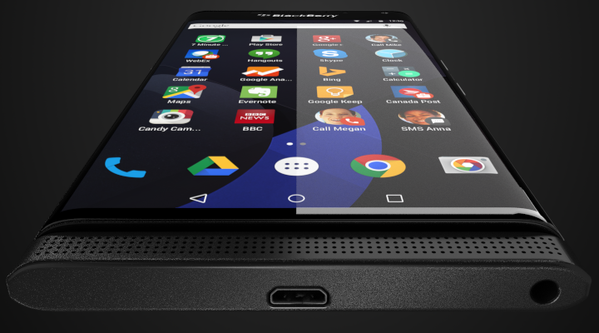 The Crackberry site also reported that the device would have a screen of 5.4 inches with QHD resolution (2560 x 1440), Snapdragon 808 processor and 3 GB of RAM. To this we should add an 18 megapixel camera with optical stabilizer.
BlackBerry Venice hit the market in November marking perhaps the strongest attempt to reintegrate the Canadian company among the leaders in the mobile world.
Venice, the first BlackBerry with Android