Torque Pro (OBD2 & Car), an app for car diagnostic
Torque Pro (OBD2 & Car), an app for car diagnostic
Torque Pro (OBD2 & Car) is a diagnostic application for our car, an OBD app type (On Board Diagnostics). The program, developed by Ian Hawkins, can connect to the control unit of the car using our smartphone.
What do we get with that?
This application allows you to analyze in real-time all the data available, both from the engine and the electric and electronic system, as well as allowing control maintenance intervals. The parameter list to consult is very extensive. Among the data concerning the engine, you can find all the information regarding consumptions, temperature, power, speed and torque. Electric and electronic system data warn us of potential problems such as fuses fail, and emissions data provides us the readings of lambda probes.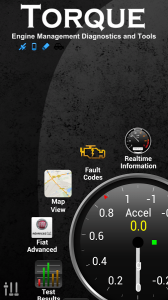 The only 'drawback' is that we need to buy an adapter for the phone to communicate with the car. This adapter plugs into the diagnostics socket on the car (all cars with less than 15 years have it), and it transmits the data via Bluetooth to your smartphone. You can consult on the Torque- bhp's wiki the list of adapters available, ranging from $20 to $200.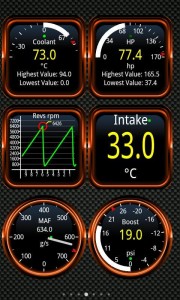 Another interesting feature is that it allows us to check errors. Thus, we can know what they mean and delete them once corrected. However, the information that we can see depends on the manufacturer, as some allow access to more data than others.
Works on vehicles made by Ford, VW, GM/Vauxhall/Opel, Chrysler, Mercedes, Volkswagen, Audi, Jaguar, Citroen, Peugeot, Skoda, Kia, Mazda, Lexus, Subaru, Renault, Mitsubishi, Nissan, Honda, Hyundai, BMW, Toyota, Seat, Dodge, Jeep, Pontiac, among others.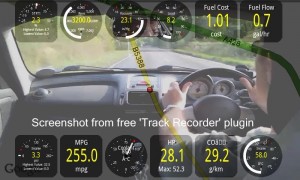 Torque Pro (OBD2 & Car) is available on Play Store for $4.86, but you can also download a Lite version with some limitations.