There is a new edition of Humble Bundle!
There is a new edition of Humble Bundle!
Humble Bundle 4 is here, this time focused on Android games. As in all editions of Humble Bundle, you can buy several games for a price well below the market price, and in addition you will support charity.
The purchase includes 4 games: Catan, Vector, Riptide GP2, and Zombie Gunship. You can pay the amount you want to buy it, but if you exceed the average, which is currently set at $3.6, paying a greater amount, you can also access to two extra games. In this edition, the extra games are Badland Premium and Breach & Clear. Here you can find a brief description of the games included in this Humble Bundle 4.
Catan
. This is the Android version of the famous strategy game. You will compete for the resources needed to build the largest settlements and the largest army. The game is available in standard resolution and HD, for high resolution devices and tablets.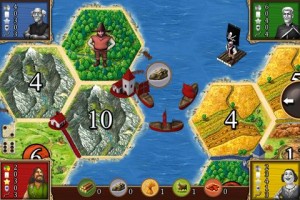 Vector
. It is an arcade game, endless runner style, where you run to escape the system while the "Big Brother" will try to capture you.
Riptide GP2
. It is an arcade water racing game with futuristic hydro-jets and breathtaking futuristic circuits across a dynamic and interactive water surface.
Zombie Gunship
. It is a first-person shooter game in which you have to eliminate hordes of zombies from an AC- 130 fighter armed to the teeth.
Badland
. This is the Premium version of the game, with all the in-app purchases unlocked. It is a game with an impressive visual design, in which we must guide a black furry creature through all kinds of obstacles. It also includes a multiplayer mode up to 4 people playing on the same device.
Badland
has won numerous awards for its great combination of visual design and fine control.
Breach & Clear
. In this case we also have the Premium version of the game, including all in-app-purchases. It is a strategy game in which we can build a Special Operations team and carry out the planned missions. You can buy the whole pack of games from the
Humble Bundle website
.