The OnePlus One is now available for pre-order
It seemed like this day would never come. After months of useless waiting, the OnePlus One has finally hit the market. When the company introduced the device, all eyes were fixed on it. The One offered the specs tipycal of the higher-end smartphones for half the price of its competitors.
With these conditions, expectations skyrocket and many people were dying to get one. However, the company is small, and as they could not grant any big stock, they created a system of invitations to get your hands on a terminal.
OnePlus created a series of contests and proposals that could get you an invite to purchase the device. The idea was risky and raised all kinds of opinions, mostly negative. The company had put the honey on the lips of many potential buyers, who saw the months pass and could not get one without the invitation required.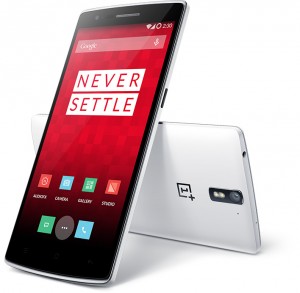 Over time, the OnePlus One became an example of what could be a great device but it remained mostly unattainable.
Finally, it seems that the company has managed to produce enough stock to change the method and it is now using a more traditional pre-order system. So far so good.
Now comes the bad news. We know the day and time that the buying process opens to pre-orders, but do not know the day that the device will be delivered, or how many terminals are available. And what's worse, the pre-order system will be open during only one hour.
The magic date will be October 27, from 15:00 to 16:00 GMT. During that time, you can purchase a maximum of two terminals per person and the payment will be through PayPal.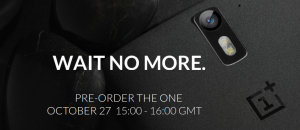 The invitation system, however, does not disappear. If we are lucky enough to get an invitation, we can skip the waiting process and go directly to the pre-order, even before the date is due.
So once we have placed the order, if there are smartphones vailable, we will be charged with the appropriate amount and get the device. If they are already exhausted, automatically go into a waiting list for when you have more terminals in stock.
Although several months have passed since its release, the OnePlus One remains one of the best devices you can find in the market. Two models are available, and white 16GB and 64GB internal memory color and black color. The adjusted rates are the same: $ 299 and $ 349 respectively.
Source: OnePlus.