The new smartwatch from LG: G Watch
The new smartwatch from LG: G Watch
LG and Google have been working in the recent years to launch devices such as the Nexus 4, Nexus 5 and LG G Pad 8.3 Google Play Edition. The collaboration has been fruitful and it appears to be far from over.
A few days ago Google introduced its new operating system's version for smartwatches, Android Wear, and LG already announced the corresponding smartwatch based on that software.
No specifications of this new smartwatch are known yet, although the company said it will support a variety of Android devices. This opens many possibilities and it doesn't limit the number of potential users like Samsung's smartwatches does, as the Gear 2 and Gear 2 Neo are only compatible with smartphones of the Galaxy series.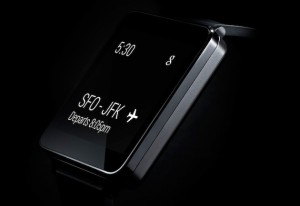 The only details that have been revealed are related to the way you interact with the clock, which will be mainly through "Ok Google", with voice commands. The screen is assumed to be tactile, and, as it is shown in the image, in full color.
Its design is simple and elegant, and the company seems to have the idea to offer a reasonable price to reach the widest possible audience. This was not the case of the other smartwatch we have known these days also based on Android Wear, the Moto 360, which will probably be much more exclusive (and expensive!).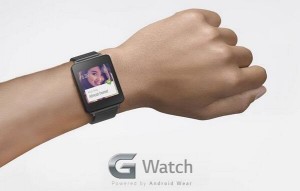 We'll have to wait a bit longer for more accurate information about their specs, although a filtration in @evleaks points to 1.65-inch IPS screen, 512 MB of RAM and 4 GB of internal memory.
The G Watch goes on sale in the second quarter of the year, and it could be presented at the Google conference, the I/O 2014 held next June.
Source: Engadget.