The LG Nexus 5X by Google shows new images and appearance
As we all know two Nexus devices will come this year, one made by Huawei and another made by LG. Regarding LG we practically know all the details, including physical appearance but remains some details to know yet, one less since AndroidPit has shown us some new images and appearance of the LG Nexus 5X by Google.
After the disappointment on the part of users with Google Nexus 6 smartphone developed by Motorola, many of us avert our eyes to other firms and horizons, or completely forget the Nexus essence that seemed to had gone the other way. However, everything seems to return to where it was and why those worth opt for one of these devices Google did and is doing once again for us, and better than ever.
While we already know some details thanks to leaked images as we see in the article, still remain other terminal angles to be known, such as the keypad. If that is a key point in your choice when purchasing a new terminal for the location you choose to apply the manufacturer, the Google Nexus 5X, despite being manufactured by LG, opt for the classic keypad on the right side of the terminal, and not at the rear.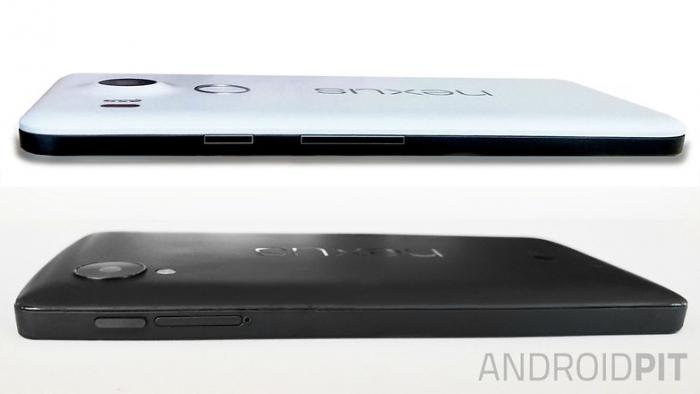 In the snapshot we can see the differences from the original Google Nexus 5. In the case of the keypad, see how it has been implemented in a more central point of the terminal and not as high as in the beginning, very good choice. In addition, they are not as together or glued to each other, even it seems that its size is slightly elongated, something that involves more easily when unlocking the terminal and increase or decrease the volume.
As for the size of it, the image is not edited by millimeter, it appears that Google Nexus 5X itself contain a much gotten thickness, which theoretically means less weight despite size and added features like autofocus laser or the fingerprint reader, all housed in the rear.
The LG Nexus 5X by Google shows new images and appearance