The last surprise from Microsoft: HoloLens
Microsoft has just surprise everybody with a device that bring us directly into our Sci-Fi dream world. HoloLens is an augmented reality system device that combines a sort of holographic images with the real world. It is exactly what we all have dreamed to see at some point in the future, reality and fiction merged in front of our eyes.
Microsoft showed the HoloLens a few days ago at the launch of Windows 10. During that event, the company introduced Windows Holographic, a three-dimensional application that will be part of all the new devices running Windows 10. The most spectacular way to experience Windows Holographic is with HoloLens, a device able to make us see three dimensional objects.
The HoloLens uses stereo images to deceive our eyes and make us believe that there are three-dimensional objects around us. They are not really holograms in the strict sense of the word, since it would involve using lasers to create images by an interference process, but the result for our eyes is very similar.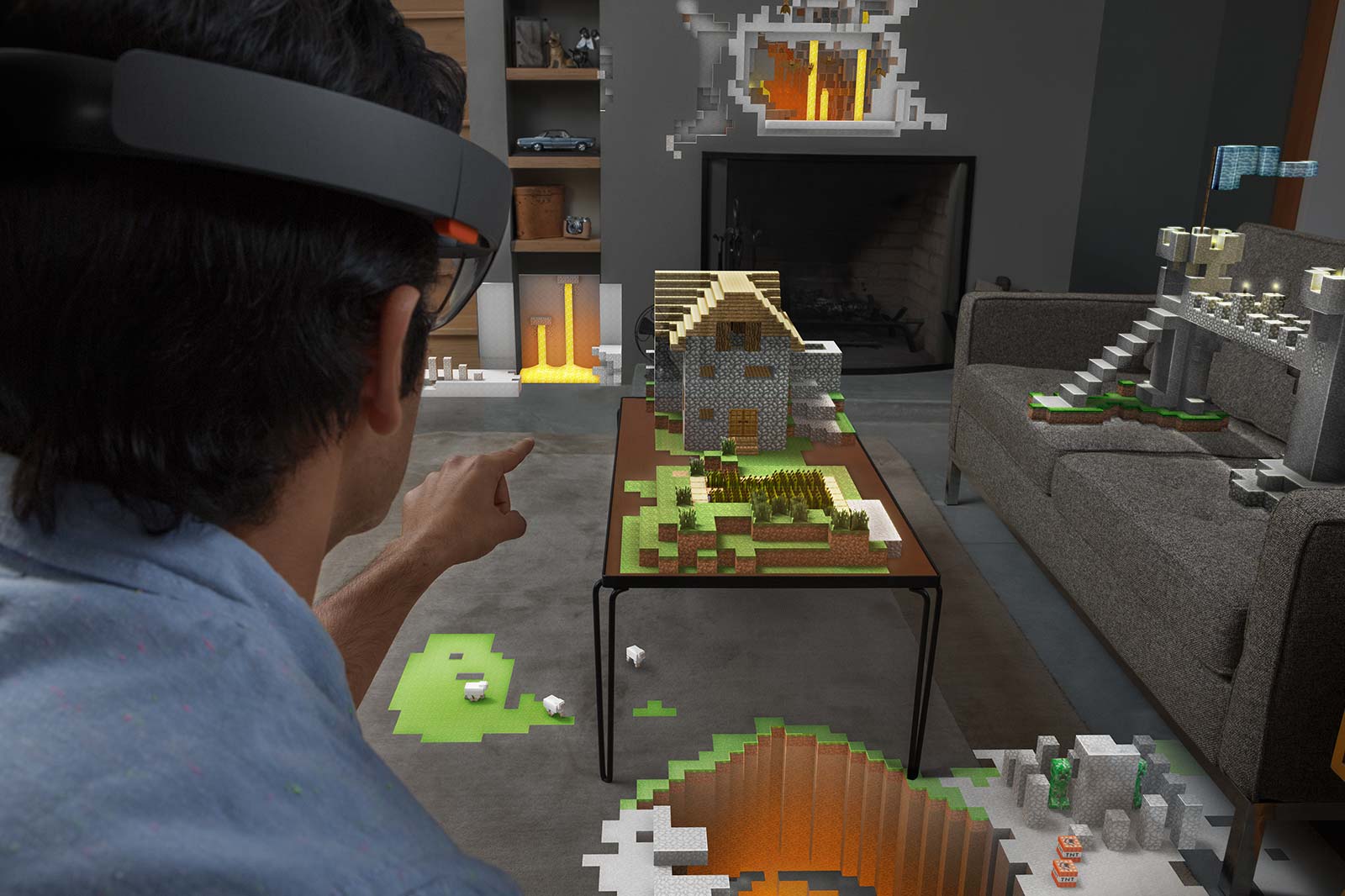 Placing these stereoscopic images at precise locations, the device manages to integrate the simulated objects with the real world, thus opening the door to countless applications (and to our futuristic dreams).
ArsTechnica has detailed different demonstrations that Microsoft did to show the possibilities of the HoloLens. One of the most spectacular from a visual point of view implies the apparition of different Minecraft scenarios in a conventional room. They show a Minecraft castle on a table, with a river flowing beneath, and moving around, it can be appreciated in all three dimensions.
HoloLens is still under development, but in the presentation, Microsoft announced that the device would be ready to be launched together with Windows 10. In its final version, HoloLens would not require any cables, and it does not need any cameras or external sensors. It follows the movement of our eyes to know where we are looking at and then adjust the projected images to fit the real world around us. It is also able to respond to gestures and voice commands.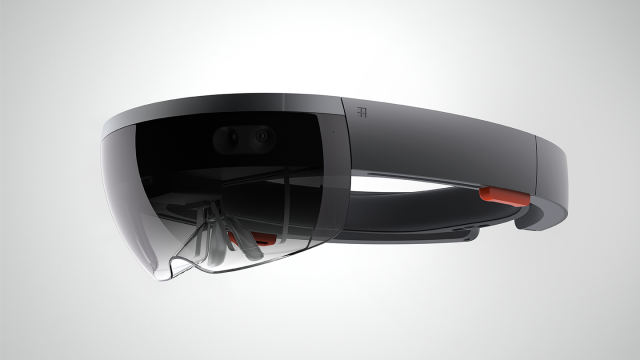 The possibilities are immense, from augmented reality games to all kinds of design applications. It can be used to check how a 3D printing would look like, or it can help to visualize accessories for a motorcycle or a car integrating them with the original vehicle. In any case, the advantages of mixed reality and simulation are obvious, and if it reaches the market with a reasonable price this year, it may cause a real revolution.
If you want to see more examples of application, at ArsTechnica website you can also see a conversation via Skype, or take a walk over the surface of Mars.
More information at Microsoft.
Source: ArsTechnica.