The delivery date approaches for the Kreyos Meteor SmartWatch
The delivery date approaches for the Kreyos Meteor SmartWatch
The Kreyos Meteor SmartWatch started last year as a small project in an Indiegogo crowfunding. The target was $100,000, and it soon managed to raise more than $ 1.5 million dollars.
The idea behind the Kreyos Meteor is not limited to a smart watch you wear on your wrist and lets you receive a notification when you have a message or a call on the mobile phone. This device offers full control via voice and gestures, and it is compatible with Android, iOS and Windows Phone.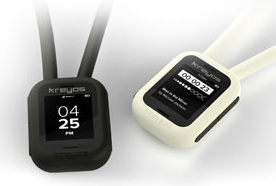 Although it is called SmartWatch, this is not entirely true. The body can be removed from the strap and it can be worn as a clip on your belt, a hanger, or on the bike. It connects to the phone via Bluetooth 4.0 and can be fully controlled via voice and gestures, without any need to touch the device.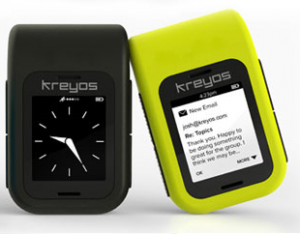 Thus, we can answer a call with a flick of the wrist, or with other gestures we can change songs or read messages from social networks. The device is completely waterproof, and can be worn while swimming, biking, golfing or running, among other sports. It also includes a lot of apps to track physical activity in all these fields.
The Kreyos Meteor has a 1.26-inch screen with a resolution of 144 x 168 pixels. The rechargeable lithium battery lasts for 7 days and it is recharged with a USB cable. It is available in more than 20 different color options and you can already make a pre-order for $ 169.
It is the only smart watch on the market that provides full control through gestures and voice, thanks to the 3-axis gyroscopic sensor, allowing an easy configuration to assign simple gestures to specific actions. It is expected to hit the market in the coming weeks.
More information at the of Kreyos' website.
Source: FitGadgetReviews.